MEET THE TEAM BEHIND VERTICAL IQ
HOVER OVER EACH PHOTO TO VIEW BIO
BOBBY MARTIN
Bobby Martin

CEO & Co-FOUNDER
Startup wiz who digs industry research, call preparation, and talks too much. Angel investor, The Hockey Stick Principles author, former banker, Appalachian State alumni, hiking, sports of all types, Federer wanna-be, mountains, questioning authority, and his fav musician is Ryan Adams.
Favorite movie: A River Runs Through It
BILL WALKER
Bill Walker

Co-Founder and EVP, Product Strategy
With over 35 years of technology product management experience, the "old man" of the team, also known as "the doctor". Fan of craft beers, wine, good food, watching sports, and creating limericks. Formerly a serious golfer, now a Crossfit devotee, along with his wife (the real athlete in the family). A lover of all dogs, especially golden retrievers.
Favorite movie: Shawshank Redemption
SUSAN BELL
Susan Bell

Co-Founder and EVP, Sales
Former banker, current industry intelligence guru with a passion for helping sales professionals and advisors differentiate themselves. A musician and avid shoe collector. Can be found most days walking on the beach before heading to the office. 100% morning person and total mom (minus the jeans).
Favorite movie: GoodFellas
COURTNEY FARFOUR
Courtney Farfour

Senior Sales Associate
Teacher at heart, solutions-provider by trade. Now combining the two by helping others in the financial industry succeed. Pays attention to the details. Professional beach bum and soccer mom living in Raleigh, NC, with her husband, two boys, and a pup.
Favorite movie: Christmas Vacation
NICOLLE BOUFFARD DELISO
Nicolle Bouffard DeLiso

Director, Customer Success
13-year banker turned matchmaker — connecting Vertical IQ customers with the industry tools they need to win new business and improve retention! Bourbon snob, football fanatic, avid sailor, and mom to 2 fur babies (Ozzy – Australian Shepherd and Audrey – Tortoiseshell Cat).
Favorite movie: Breakfast at Tiffany's
IAN PEDDICORD
IAN PEDDICORD
Customer Success Manager
Relationship liaison and customer solutions are his thing. Resident armchair hockey/soccer, music and bad movie aficionado. Avid woodworker, and tinkerer of tech with dozens of unfinished projects. Graduate of ECU (Arggh), lives in Raleigh and has a dog.
Favorite movie: Guardians of the Galaxy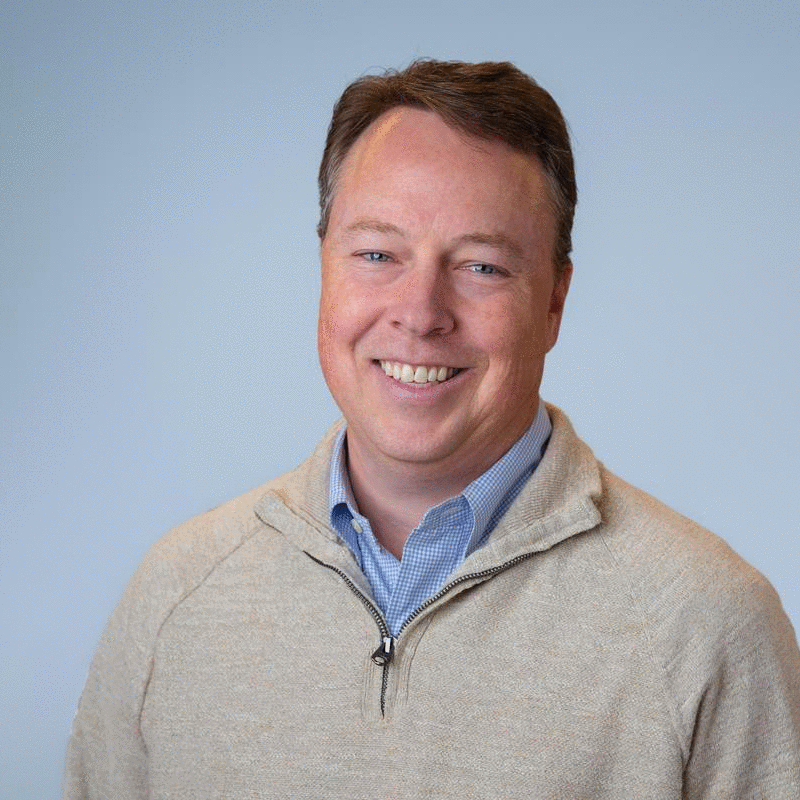 DAVID BUFFALOE
David buffaloe

Chief Marketing Officer
The "Marketing Guy." 25+ years of building early stage companies through marketing strategy and execution. Weekend warrior on the tennis court and lover of bourbon, craft beers, travel and watching sports (except baseball). Devoted NCSU Wolfpack and Carolina Hurricanes fan. Raleigh native and family guy to wife, two kids and dog Finley.
Favorite movie: Pulp Fiction
LAURA STIDHAM
Laura Stidham

Director, Marketing
Prom queen turned marathon runner (never again) with a weakness for junk food and a love for live music. Marketing wiz, sailing aficionado, and living proof that big things come in small packages. Dog mom to the best dog in the world and Vertical IQ mascot, Rudder the Golden.
Favorite movie: Silence of the Lambs
DRAKE BRANSON
Drake Branson

Director, Business Analytics
Equal parts strategist, marketer, and company handyman. Traveler & outdoorsman with a love for dogs, good espresso, and anything competitive (yes, even toe wrestling). App State grad/soccer player/coach and former winner of the "Best Dressed" senior superlative.
Favorite movie: The Notebook
KEN TAYLOR
Ken Taylor

CFO and COO
CPA and entrepreneur with over 30 years experience working with service and technology companies. Native North Carolinian, avid golfer, and runner. Loving life as a grandfather to three beautiful grandkids.
Favorite movie: Butch Cassidy
AMY SHORT
Amy Short

Director, Research
Industry analyst of over 15 years and fierce competitor in Words with Friends. Often found lounging by the pool, crafting, watching sci-fi or cooking. Loves football, travel, tasty beverages, and living by the seaside with her husband and two children.
Favorite movie: Moulin Rouge
KIMBERLEY McCAULEY
Kimberley McCauley

Research Analyst
Researcher, industry updater, and avid news reader. Trumpet polka player, dart thrower, wood turner, and half-finish project crochet hook handler. Stays busy by keeping up with husband and chasing two children.
Favorite movie: Circle of Friends
BETH POTTER
Beth Potter

Director, Industry News
News junkie whose day is not complete without The Wall Street Journal (yes, it's "The!"). When not immersed in news she enjoys arts and literature, dogs and horses, and taking her fabulous family on new adventures.
Favorite movie: Skyfall
CHRISTY CLEMENT
Christy Clement

Controller
Logistics and details are her thing. Practical thinker, multi-tasker, office go-to, mixed with a busy family life. Spending time with her husband, three kids, and vacations at the beach are her favorite.
Favorite movie: Forrest Gump
MOLLIE B. BURNHAM
Mollie B. Burnham

Marketing and Operations Manager for Active Chairman
World traveler and adventurer, lived in the best three mountain ranges in the lower 48 and lover of all things grand. Digs camping, live music, fly fishing, skiing, and finding a true vintage treasure! She and Willow (true furry road warrior) spend their days managing Bobby and his shenanigans, never a dull moment!
Favorite movie: BLOW
MATT REDDING
Matt Redding

Vice President, Technology
Wide ranging technical solutions background with a passion for web development and the startup world. Loves cooking, trying new foods, good coffee, the beach, the mountains and cutting-edge technology. UNC alumni, Go Heels! Definitely a morning person and can often be found writing code by 5am.
Favorite movie: The Usual Suspects
DISCOVER THE POWER OF KNOWLEDGE
Discover the power of Vertical IQ — request a demo.