Join Jack Hubbard, Chief Experience Officer of St. Meyer & Hubbard, for an energetic and practical view of what to consider before taking the on-boarding plunge. Click here to learn more.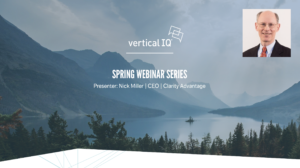 This webinar, presented by Nick Miller, President of Clarity Advantage, will focus on cashflow discussion and red flags for fraud vulnerability. Click here to learn more.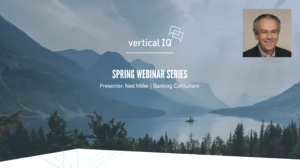 Hosted by banking industry sales expert, Ned Miller, this webinar will key in on which factors differentiate successful prospectors from less adept ones. Click here to learn more.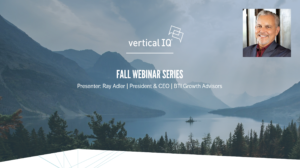 Ray Adler of BTI Growth Advisors teaches how blue ocean sales strategies can help your commercial bankers close business with stronger margins and fee income. Click here to learn more.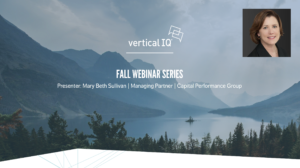 With economic and competitive pressures building, Mary Beth Sullivan, Capital Performance Group, explains how bank management teams are now focused on a short list of critical strategies as we near 2020. Click here to learn more.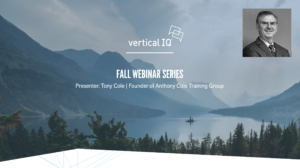 As technology changes the financial services landscape, Tony Cole of Anthony Cole Training Group answers the question: "How does a sales leader bridge the technology gap and coach their sales team to success?" Click here to learn more.
79 percent of business buyers of banking products say it's critical that a salesperson understand their specific business needs. But 9 out of 10 companies report that their bank provides them with no industry-specific information that can add value to their business.
If bankers aren't adding value to the business relationships, why do we even have bank calling officers?
Not only are bankers not making the effort to gain the deeper understanding of industries that could give them a competitive advantage — most bankers aren't even aware the landscape has shifted so dramatically. This knowledge gap has created a trust deficit between buyer and banker. In an age where earning trust is foundational to sales and business banking success, how can bankers adapt their strategies to better differentiate themselves and meet their buyers' evolving needs?
Most business bankers are generalists who base their sales model on geography alone. However, business owners continually state that they prefer industry-specific guidance from their banker.
Download our white paper, Why Business Bankers Should Adopt a Vertical Sales Model and How to Do It, and learn the best way to incorporate Industry Specialization into your sales process using industry research tools. This simple solution that many of your competitors are overlooking offers an opportunity for bankers to produce differentiated sales results and deliver better customer service.
GET IN TOUCH WITH OUR MEDIA TEAM