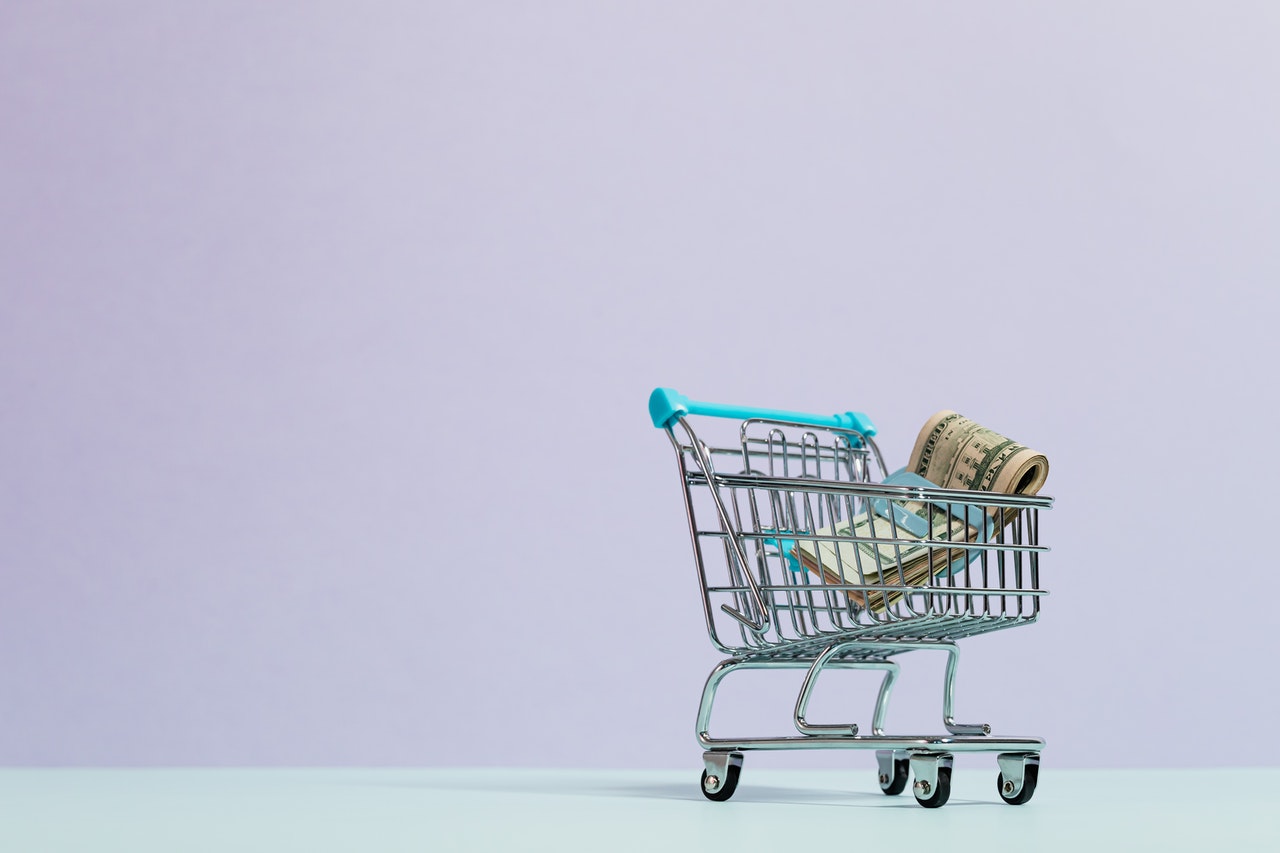 It's definitely not your imagination: Prices are going up — in some cases, rather shockingly. The most recent consumer price index (CPI) data, released by the Bureau of Labor Statistics on Tuesday, revealed that the country's overall CPI increased 0.9 percent in June, and that's after rising a hearty 0.6 percent in May.
June's increase was the largest one-month change since June 2008 when the index rose 1.0 percent. Looking at June 2021 versus year ago, prices are up 5.4 percent. That's the largest 12-month increase we've seen in this county since the 5.4 percent increase for the 12-month period ending in August 2008.
Inflation hits consumers' wallets
Are these price increases good news or bad? I suppose it depends on your perspective, but the reasons behind these increases are many. For instance, the good news is that, as vaccination rates increase, the pandemic subsides, and the economy steadily opens back up, things are returning to some degree of normalcy, creating more demand from consumers for goods and services.
But, on the other hand, the challenge this creates is that consumer demand is rising faster than some industries' ability to respond with adequate supply. This scenario is putting pressure on suppliers and thus driving up prices.
Increased shipping costs are also a major contributing factor to these CPI increases. With fewer containers coming into the country's ports it means lead times for products from Asia are extended and shipping costs also go up, which are then passed along to the consumer. And it's not just Asian goods that are feeling the pinch. Coffee and tea coming in from Brazil, for example, have seen shipping costs go up 200 to 300 percent.
Prices surging in many industries
Let's take a look at some specific industries that are seeing notable impacts to supply and demand and thus are seeing price increases.
New vehicles
After rising 1.6 percent from April to May of this year, the CPI for new vehicles rose another 2.0 percent from May to June. That is the index's largest one-month increase since May 1981. The index for new vehicles rose 5.3 percent over the past 12 months, which is the largest 12-month increase since the period ending January 1987.
The average new vehicle transaction price increased 1.2 percent month over month to $41,263 in May (+$493) and was up 5.4% (+$2,125) year over year. Much of this supply and demand push-pull has been created by automobile manufacturing supply chain challenges, with certain essential parts in short supply.
While prices are up over the past year, sales were just 14.5 million units in 2020, down 15 percent as compared to 2019. It was the fourth-largest annual decline since at least 1980. Several industry analysts and forecasters expect new auto sales to increase about 6.9 percent to around 15.5 million for 2021.
Used cars and trucks
With fewer people buying new cars, the supply of used vehicles also shrunk just as demand for used cars and trucks went up, creating a striking price hike. The CPI for used cars and trucks increased 45.2 percent year-over-year for June, the largest 12-month change ever reported for that index. From May to June of this year alone, prices were up 10.5 percent.
Profits also increased for many used vehicle dealers in 2020, despite lower sales volumes. The limited supply and increasing prices of new cars, coupled with economic conditions that squeezed many household budgets, led to higher demand for pre-owned vehicles. As prices went up, so too did the per-vehicle gross profit, increasing 13 percent year over year as a result.
Airlines
As of July 1, 2021, all U.S. states except for Hawaii were fully reopened, according to The New York Times, and people are ready to take to the friendly skies once again. In fact, according to a spring 2021 survey by Deloitte, 40 percent of Americans plan to take a trip that includes a flight and a stay in paid lodging between Memorial Day and the end of September.
In addition, global business aviation activity in June 2021 rose 10 percent compared to June 2019, pre-pandemic, according to WingX. U.S. business aviation departures over the 2021 Fourth of July weekend were 44 percent higher than the same weekend in 2019.
As a result of this increased demand, the CPI for airline fares rose 2.7 percent from May to June; that's after increasing 7.0 percent from April to May. Looking at year-over-year numbers for June, fares are up 24.6 percent as demand surges.
Apparel
In addition to travelling, people are ready for some new additions to their wardrobes after a year in lockdown. Some clothing industry insiders report an uptick in store traffic and consumer interest in updated fashions as vaccine distribution has surpassed initial expectations. The CEO of Gap Inc. said she expects consumers to embrace "peacocking" — showing off new looks amid warmer weather and a broader reopening of the economy.
As a result, clothing and accessory store sales increased a whopping 81.3 percent in the first five months of 2021 compared to the same period in 2020, according to the U.S. Department of Commerce.
The CPI for apparel increased 0.7 percent from May to June following a 1.2 percent rise between April and May. These numbers were particularly bolstered by increases in the prices of women's dresses (up 5 percent in June), women's outwear (up 2.1 percent), and infants' and toddlers' apparel (up 2.1 percent). Compared to June of 2020, overall apparel prices are up 4.9 percent.
Gasoline
The quarantines and business closures prompted by COVID-19 greatly reduced demand for oil, gasoline, diesel fuel, and jet fuel in most of 2020. Oversupply in the market and reduced demand from worldwide quarantines drove the U.S. spot price for West Texas Intermediate (WTI) crude to a low of $3.32 per barrel for the week ending April 24, 2020, down from $63 at the start of 2020.
But more people are now back behind the wheel. As measured by vehicle miles driven, travel on U.S. roads and streets increased by more than 54 percent in April 2021 compared to the same month a year earlier, according to the Federal Highway Administration.
As demand grows from more people returning to the office and taking to the roads for vacations, gasoline prices are also increasing. Gas prices averaged $3.06 on June 26, 2021, which is up from $3.03 on June 1 of this year and $2.13 a year earlier, according to the Energy Information Administration.
The gasoline CPI rose 2.5 percent in June after falling 0.7 percent in May. However, the gasoline index rose 45.1 percent since June 2020. U.S. fuel demand is expected to improve over the summer as the COVID-19 pandemic decreases in severity, the economy improves, and consumers spend their stimulus dollars.
Keeping perspective on price increases
While the latest CPI revealed that prices rose in nearly every category, there were a few outliers: medical care commodities and household furnishings did see a decrease in prices in June, for example.
But it's also important to keep these price fluctuations in perspective. In some cases, there are indeed industries that had CPI increases that put their prices higher than they've been in a long time (if ever). However, on the flip side, prices on many goods and services dropped so much this time last year that, yes, they are going up, but when you look more closely, they are still lower than they were a year ago.
You can learn more about how these and other industries have been impacted by COVID-19 by visiting our free COVID-19 webpage.
Image credit: Karolina Grabowska from Pexels