Vertical IQ keeps the hits rolling with this latest installment in our Industry Intelligence Summer Concert Blog Series! We're sharing some great songs while also demystifying Industry Intelligence. Join us for tips on the value of Industry Intelligence, discover some new musical artists, and reminisce on the oldies!
>> Related: Industry Intelligence Summer Concert Blog Series: Wisdom from Billy Strings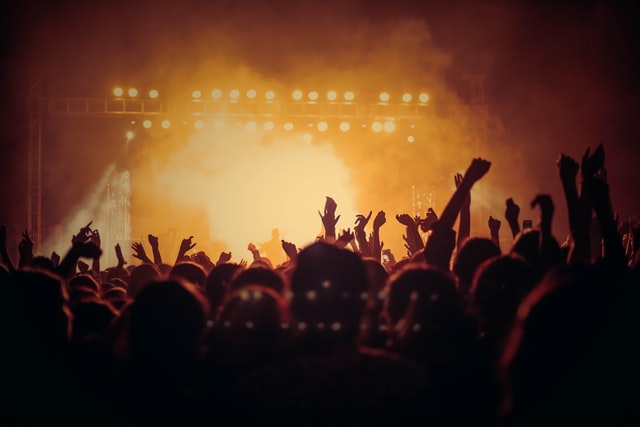 If you lived in Raleigh in the late '90s, one of the biggest and best concerts to attend was the G105 Big Shindig, which is where I was first introduced to Barenaked Ladies (BnL). BnL sings a fun mix of pop, rock, hip hop, and rap with light-hearted lyrics and hit songs like One Week and If I had a $1,000,000.
Still going strong 30+ years later, BnL recently released a new album, Detour de Force, which includes the song Good Life as its second track. In it, BnL sings:
It's a good, it's a good, it's a good life
Wasn't easy, but it turned out alright
Coming through in the clutch to save time
These lyrics got me thinking about how, at Vertical IQ, we often hear the refrain, "Our people are too busy to make industry research worth their time investment."
I certainly understand that in business, time is money. But that actually raises the question: Why wouldn't you want to make things easier for your team and help give them "a good life" by enabling them to prepare quickly and effectively for meetings?
This is where Industry Intelligence is key. At Vertical IQ, we like to say that Industry Intelligence gives sales professionals:
Confidence: Your team can start every call with the confidence they need to win, keep, and grow that client's or prospect's business.
Competence: When your team demonstrates industry-specific knowledge, skill, and capacity, it shows the client or prospect that they understand their business and will have the insights needed to address all the intricacies of their company today and into the future.
Credibility: Relationships are about trust. Your team will exhibit credibility during every meeting and touchpoint to develop that trust and establish long-lasting (and more lucrative) relationships.
And there's one more "C" I'd contend we could add to this list: Industry Intelligence is clutch. When your team uses Vertical IQ's Industry Intelligence to prepare for calls, it actually saves time (and thus money).
It's true: Most bankers, accountants, financial planners, and other sales professionals really don't have time to sift through Google search results and try to determine which information sources are credible and current. Vertical IQ does this legwork for you, so you know you always have the most reliable, up-to-date Industry Intelligence at your fingertips.
And with Vertical IQ's easy-to-use site design, your team members can complete their call prep in an average of just 15 minutes. There's even a mobile app to save time when you're on the go!
Living the good life with Industry Intelligence
It's been more than one week 😉 since I've seen BnL perform live. When they make a stop in Raleigh in a few weeks (July 16!), you may just find me there. Until then, you will find me listening to Detour de Force and Good Life; listen for yourself here!
And remember: Vertical IQ makes it easy to live the good life – saving your team members' time and simplifying meeting preparation. It will turn out alright!
>> Contact us to learn more or see a list of the industries we cover.
Image credit: Vishnu R Nair on Unsplash