One of the fascinating things about working for Vertical IQ is learning about the structures of industries and why they have evolved that way. At the heart of what we analyze are the numerous facets that drive revenue—and factors that make businesses within that sector succeed or fail. Indeed, it's every advisor's job to understand how and why each of their clients have competitive advantages within their respective market or industry.  
Examining the facts
Before diving into the competitive factors that drive success or failure, you first must understand the bigger picture relative to what factors make the industry tick. That's why each Vertical IQ Industry Profile contains an "Industry Size and Structure" and "How Firms Operate" chapter. Here, you can learn facts such as the breakdown of each industry in terms of the size of the vertical as a whole. This knowledge will help you gain a grasp on the degree of competition—how many firms are chasing how many dollars.
We also explore the sub-industries and niches in order to get an even more holistic understanding of an industry's structure. For example, in our Breweries Industry Profile we learn:
The US brewing industry includes approximately 5,300 production breweries. About 50 are national or international breweries producing over 6 million barrels per year. Around 186 are regional craft breweries producing between 15,000 and 6 million barrels annually. Around 3,100 microbreweries produce less than 15,000 barrels per year. An additional 1,900 brewpub restaurants also produce beer on-site. 

The typical global brewery brews 100 million barrels per year, with revenue per barrel of approximately $125 (a barrel is 31 gallons).

The top twenty global breweries (including Belgium-based AB InBev and South African-based SABMiller) command 68 percent of the US beer market.

The business structure of breweries is 9% corporations, 30% S-corporations, 7% individual proprietorships, and 53% partnerships.

8% of breweries are female-owned and 6% are minority-owned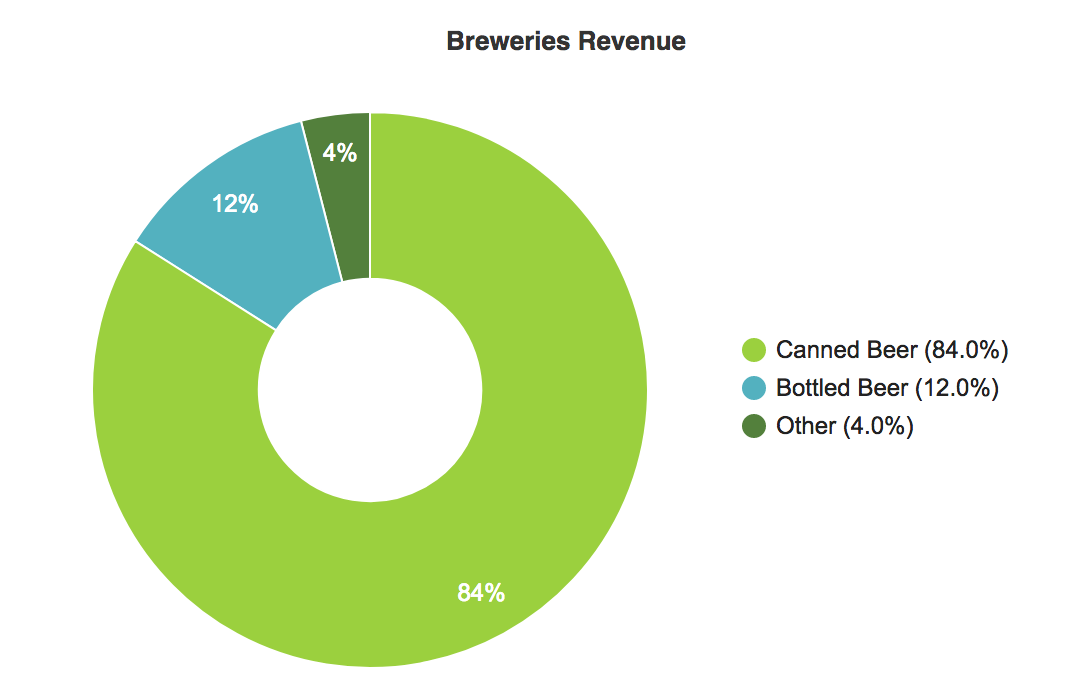 From these facts you can determine how your brewery customer competes. For example, what is their competitive advantages over the 5,300 other breweries? If the firm is much smaller than the average firm, how does it effectively compete? Is it pricing, product quality, branding, supplier relationship advantages, distributor relationship advantages, or something else? A good advisor needs to understand how effective its client is at each factor in order to help them succeed.    
How structure is tied to competition and substitutes
One well-known method for analyzing industry structure is Porter's Five Forces Framework, a concept created in 1979 by economist and Harvard Business School professor Michael E. Porter. According to Porter, the Five Forces, which can be used to examine competition among businesses within a given industry, are:
Threat of new entrants:

A successful industry will naturally attract new businesses, which will in turn create new competition for existing companies within a vertical, and can decrease profits.

Threat of substitutes:

A substitute product isn't an apples-to-apples swap but rather a different product that serves the same function, but in a different way, using different technology (think printed books versus e-readers).

Bargaining power of customers:

If consumers have a lot of different choices for buying the same product, their bargaining power is high; if there are few alternatives, their power is lower.

Bargaining power of suppliers:

Similarly, if a company relies on suppliers for their raw materials, components, labor, and/or services, that supplier has leverage if there are few other options for acquiring those necessary supplies.

Industry rivalry:

Keep your friends close and your enemies closer, as they say. It's crucial for businesses to have a good handle on their competition so they can remain competitive with pricing and product/service offerings.
 Porter's Five Forces model was revised in the 1990s to add a sixth factor:
Complementary products:

These are other products or services that are considered compatible with other products/services that an industry sells. Apple is a good example—they started with just desktop computers, and then expanded to laptops, iPods, iPhones, iPads, and more.
These "forces" identified by Porter provide much of the framework of every Vertical IQ Industry Profile. Our Industry Profiles get your mind thinking about the specific drivers for each of these forces. For example, in the Breweries profile, we explain that firms need "high capacity utilization" due to their high fixed costs for equipment, and that slowdowns in demand can immediately hurt firms.  
A quicker way to learn about industry structure
You need to be an expert on how every single one of your clients fits into their unique industry, but that would take hours to research on your own. So Vertical IQ does this legwork for you, including exploring the internal and external factors that help determine the success of an individual business.
Get up to speed quickly before your next call using the Industry Profile and/or the 5-minute Call Prep Sheet on your client's or prospect's industry. Print a section of the profile, such as "How Firms Operate" or "Industry Forecast and Structure," and use it as a conversation starter to get the client talking about how their business operates and how it compares to others in their industry. This will provide you with key insights on how you can help them secure their financial future.
Ready to get access to this type of in-depth analysis on over 350 industries? Contact us today for a demo!