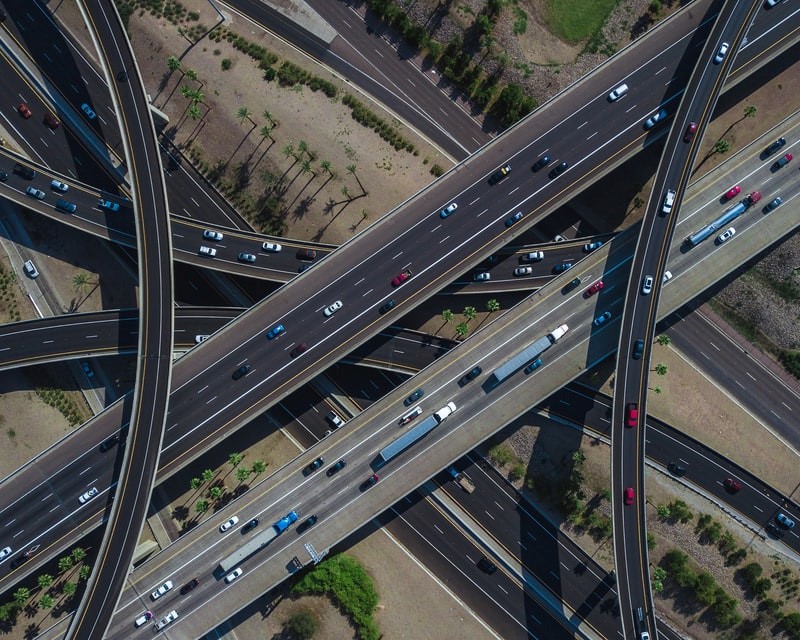 The $1.2 trillion Bipartisan Infrastructure Law (also called the Infrastructure Investment and Jobs Act) that passed in late November is a historic piece of legislation. It represents the largest investment in our nation's infrastructure since FDR's New Deal.
The top goals of the new law are to rebuild our nation's roads and bridges, eliminate lead service lines and pipes from the water system, increase broadband access, and install new and more resilient transmission lines that are not as susceptible to the impacts of climate change and cyber-attacks. The law also invests in public transportation, rail service, airports, electric vehicle infrastructure, and climate change and environmental remediation projects, all while creating more than 700,000 good-paying jobs each year.
A big win for small businesses
Much of the law is designed to benefit small businesses, making it easier for them to do business in today's world — increasing broadband and improving the roads and bridges they need in order to conduct business. But the law also has provisions to make it easier for smaller businesses to win highly sought-after government contracts.
For example, the legislation specifies that the Department of Transportation (DOT) should attempt to award more than $37 billion in federal contracts to smaller, often disadvantaged business contractors. What's more, the Federal Highway Administration, Federal Transit Administration, and National Highway Traffic Safety Administration will strive to award at least 10 percent of their more than $370 billion in contract authority to these smaller businesses.
Industries to watch
Let's take a look at some of the specific industries that might get a boost as a result of the Bipartisan Infrastructure Law.
Construction Materials Manufacturers
Architectural and Structural Metals Manufacturers, Steel Products Manufacturers, and Iron/Steel Mills can all expect to find new opportunities for their products with the infrastructure projects being planned under the new law. Whether it's steel girders for bridges and overpasses, rebar for roads and buildings, or tracks for new rail lines, structural metal, iron, and steel will be even hotter commodities. However, on top of stiff competition from China, prices for raw materials used in iron and steel production have been volatile in recent years, which can create challenges for businesses within these industries.
Asphalt Product Manufacturers, as well as Cement and Concrete Products Manufacturers will likely see a surge in demand as infrastructure projects get underway. Contracts to pave new roads and resurface existing ones, plus concrete used for roads, overpasses, runways, water system piping, and more will be integral to the infrastructure uplift. Rising crude oil costs have hit the asphalt industry in recent months, and cement/concrete manufacturers also must contend with volatile raw materials and energy costs.
In addition to the concrete pipes needed to upgrade our water system and eliminate all lead pipes, the nation's Plastic Products Manufacturers also are going to be in high demand. PVC pipe is a durable and safe choice for many water projects. But the industry is also contending with competition from China and volatile raw material costs. Construction Machinery Manufacturers likely will see demand increase, as well, but the industry faces other challenges including worker strikes, steel and rubber price increases, competition from used equipment, and semiconductor chip shortages.
Contractors and Other Support Services
There are countless contractors that will be called upon to enact the new infrastructure projects including Cabling Contractors, Concrete & Masonry Contractors, Electrical Contractors, Structural Steel and Precast Concrete Contractors, and more. Many of these industries are also benefiting from growth in residential and commercial construction, making demand even higher, yet they also are being impacted by supply chain issues for essential materials and labor shortages.
The expertise of Engineering Services firms, Utility Construction firms, and Site Prep Contractors will be integral to the successful completion of many infrastructure projects. For example, bringing broadband to a rural community requires engineering feasibility studies, creating and finalizing deployment plans after funding is approved, and overseeing the law's $65 billion in new broadband infrastructure. Engineers and site prep contractors also will be heavily involved with $55 billion worth of lead service line replacement and water system upgrades earmarked in the law.
Specialized Service Providers
There are many other specialized service providers that may see their prospects increase thanks to the infrastructure bill. Industries to watch might include Environmental Consulting Services, Remediation Services, Hazardous Waste Collection and Disposal, Solar Electric Power, Water Supply and Sewage Treatment, and Commercial Equipment Rental and Leasing.
Improvements for businesses and individuals
The impacts of the $1.2 trillion Bipartisan Infrastructure Law will be felt across wide swaths of the economy, from small businesses that will be in contention for government contracts to businesses that will benefit from the improvements to broadband, roads, and more. These improvements also will be felt at the individual level with not only jobs creation but upgrades to water systems, public transportation, and utility system resilience.
Further government spending on infrastructure could be on the horizon as well if the $2 trillion Build Back Better plan is passed in the coming weeks.
All of the industry-related content in this post was pulled directly from the industries' respective Industry Profile. To learn more about how the Bipartisan Infrastructure Law will impact these and other industries, visit VerticalIQ.com.
Image credit: Photo by Jared Murray from Unsplash