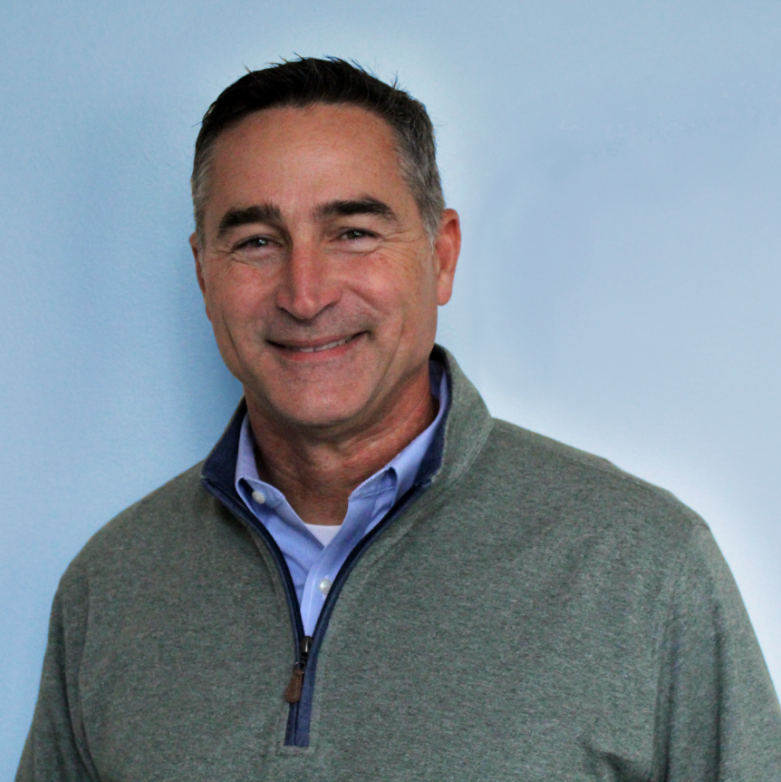 We are very excited to welcome the newest member of the Vertical IQ team, Paul Hock, vice president of strategic partnerships.
In this new role, Paul will wear a variety of hats. He will explore additional sectors where Vertical IQ can bring value — helping salespeople strengthen relationships and become trusted advisors. Paul also will manage existing partnerships to ensure we are providing our customers with the best possible solution.
Paul's background combining technology, business development and sales, banking, partnerships, government, and more makes him an ideal fit for this position.
We recently sat down with Paul to discuss his new role and what sets Vertical IQ apart from the competition in the Industry Intelligence space.
Q: Tell us about your background in strategic partnerships and enterprise sales.
A: I have always enjoyed working with people. My background in sales and strategic partnerships incorporates varied experience:  branch banking sales and small business banking, construction management communication software, government and law enforcement sales, infrastructure integration sales and partner development, and business process consultation. Most recently, I managed strategic enterprise accounts in higher education and drove net-new sales growth for a global, cloud-based spend management company.
My strengths lie in building trusted advisor relationships with customers and prospects, understanding needs, ensuring alignment to goals and objectives, and "walking with" my customers in right sizing solutions to meet and exceed expectations.
Q: What do you love most about strategic partnerships and sales?
A: I enjoy the opportunity to build and grow customer relationships and help them meet their goals. There are many ways to help, and working to know my customers' strengths, weaknesses, competitors, challenges, et cetera, enables me to become a strategic advisor and provide true value to my customers. To me, it's about giving more than taking, and this typically strengthens trust.
Q: What do you think sets Vertical IQ apart from other Industry Intelligence companies?
A: Vertical IQ is the market leader in providing and packaging industry insights to help sales, marketing, and customer success teams understand their clients' needs, communicate effectively, and deliver results. Packaging this data into an easily digestible tool is key.
There are other companies out there that provide programs and strategies to help salespeople become more effective. But Vertical IQ proactively and strategically incorporates customer input and multiple points of cutting edge industry knowledge to ensure their users are prepared, confident, and ready to win in their sales discussions and intelligently talk about the initiatives that matter most.
Q: What is the most exciting part about joining Vertical IQ? Why did you decide to make this change?
A: Having worked for many years selling and partnering with successful companies, I recognize the importance of readiness in sales call preparation and general interactions. Vertical IQ has packaged a solution that truly drives better partnerships and better outcomes for customers, which is important to me.
I had trusted relationships with team leaders Bobby Martin and David Buffaloe, who I have known personally for many years, but then met founder Susan Bell, who helped me see the power of Vertical IQ's offering.
The opportunity to join a team that is laser focused on providing the very best service to their customers and where I can help grow this solution in other sales verticals is very exciting! I look forward to helping more sales teams, consultants, and strategic advisors realize the value of maximizing Industry Intelligence to optimize their client and prospect interactions.
Q: Looking ahead, what are your goals for Vertical IQ in the next 5 years?
A: Vertical IQ has proven its offering for many years, focusing mainly on the banking industry, where it originated. My goals are tied to driving additional growth by helping expand Vertical IQ through partnerships in their current markets plus new verticals. I would love to see significant growth in partnering and strategic sales within technology, insurance, and other financial sectors.
Q: What is your favorite motivational quote OR favorite meme?
A: I have two that come to mind. "The Zen philosopher Basha once wrote, 'A flute with no holes is not a flute. A doughnut with no holes is a danish.'" (Ty Webb, Caddyshack) This is not particularly motivating, but it reminds me to think outside the box and mainly, it just makes me laugh — plus, I like doughnuts.
One quote from Martin Luther King, Jr. that does truly motivate me: "The ultimate measure of a man is not where he stands in moments of comfort and convenience, but where he stands at times of challenge and controversy."
Q: What type of music do you enjoy?
A: I have several genres of music I like to listen to: classic rock — Led Zeppelin; grunge — Presidents of the United States of America, Offspring, 311; country — Zac Brown Band, Eric Church, George Strait. I also appreciate some good '80s tunes — Duran Duran Radio on Spotify does the trick. If I'm being honest, I do listen to Taylor Swift as well and groove on some Yacht Rock at times.
Q: What's your favorite movie?
A: Braveheart
Q: What do you like to do in your free time?
A: I enjoy spending time with family, hunting, yard work, and cheering on the Tar Heels and the Pirates.
The entire Vertical IQ team is excited to have Paul on board! We look forward to more great insights and content from him in the future as he works to strengthen our current partnerships and build new ones. 

If you are interested in learning more about VIQ partnerships, visit https://verticaliq.com/partner-request/ .