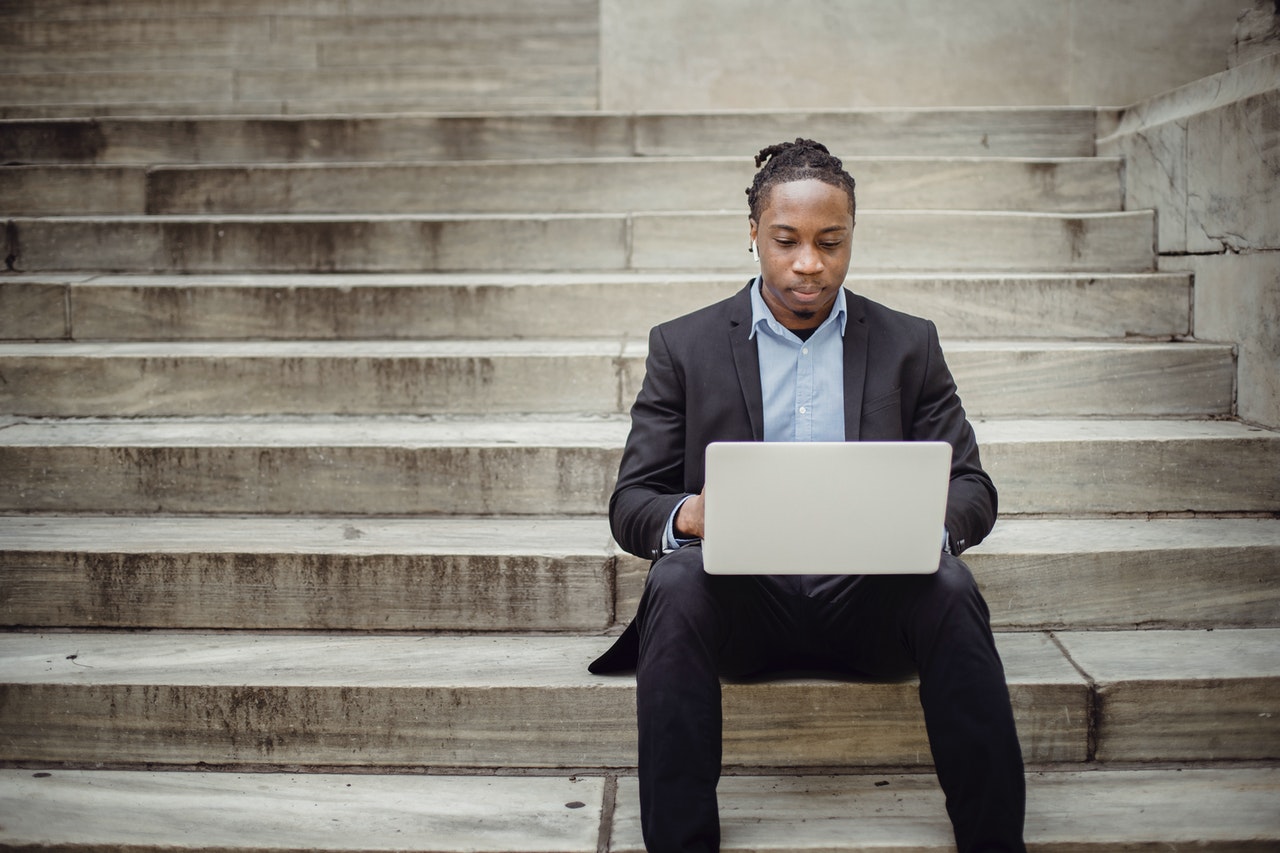 The role of sales development representative is akin to a tour guide. You are responsible for introducing prospects to your product's features and how it can solve an issue for their business. Then, you accompany them along the initial stages of the buyer's journey as you develop a sales pipeline for the other members of the sales team — account executives, account managers, et cetera.
To this end, you likely spend most of your day researching and reaching out to prospects. Some of your leads might be warm inbound prospects, while other outreach is to outbound leads via cold calls, cold emails, or social media messages.
Whichever type of lead you have and communication channel you use, you know that, in order to grab that prospect's attention as they sift through their inbox, it takes personalization. But creating a [FirstName] merge tag isn't enough; you must appeal to their emotions. To do that, you need to provide content that resonates, and that means discussing the specifics of their business and how your solution can help them thrive.
This is where using Industry Intelligence during your research comes into play. Let's take a look at four specific Industry Intelligence "how to's" that a sales development representative can use to save time, build their team's sales pipeline, and ultimately help win more deals.
1. How to create a targeted prospecting list
As you know, prospects that have similarities to your best existing customers are more likely to be a good fit for your solution. Industry Intelligence can help you identify other industry niches that might share those customers' desirable attributes.
Using the Sort & Target tool on Vertical IQ, you can access objective data based on your chosen criteria: Banking Product Usage Data, Financial Benchmark Data, Industry Forecast Data, Industry Demographics, or Industry Risk Rating. Then with the click of a button, generate the customized report you need to inform your prospecting decisions.
Similarly, the Local Economies section of Vertical IQ, which includes details on more than 300 metro areas and 3,100+ counties in the U.S., can help you pinpoint desirable geographic areas for your prospecting efforts. In just minutes, you can get details on local market statistics related to the number of new businesses as well as growth rates by industry.
2. How to get up to speed for your initial contact
As a sales development rep, you're likely reaching out to prospects in numerous industries on any given day. How can you possibly know about all of those different niches? Googling can be time-consuming and overwhelming, plus you can't be sure you are getting accurate or up-to-date information. That's why the Call Prep Sheet found on every Vertical IQ Industry Profile might just be your new best friend.
The Call Prep Sheet gets you up to speed on the basics of an industry so you can sound like an industry insider in just 5 minutes. This high-level overview includes a look at the industry's working capital landscape, industry structure, and forecast. It also has a quarterly update on the latest happenings within the industry and great questions tailored to the niche to better engage with the prospect.
This backgrounder enables you to quickly identify the latest trends and common challenges within the industry. With that information in mind, you can then home in on the solutions your organization offers that might be able to address those industry issues. And if you are looking for even more detail on a prospect's industry, the full Industry Profile includes more than 30 pages of the latest Industry Intelligence.
3. How to incorporate relevant questions and industry lingo
You may have heard of the 70/30 rule of sales communication: The prospect should do 70 percent of the talking and you should do just 30 percent (or even less!). But generic questions (like "How's business?") and cookie-cutter communications won't set you apart from your competition. If you want to bring your prospect along with you through the buyer's journey, you have to show them that you understand them and their business.
Here again though, how can you possibly know enough about every prospect's industry to ask those engaging questions and "talk the talk" in your communications? The Industry Intelligence on Vertical IQ can help lead the way.
Every Vertical IQ Industry Profile has a list of 20 to 25 Call Prep Questions, each of which will get the prospect talking about their business and give you insights into potential solutions you can offer. These questions can be incorporated into phone calls, emails, or social media messages.
Additionally, each Industry Profile has a list of Industry Terms — lingo and common acronyms you might hear the prospect use. Consider incorporating these terms into your communications to demonstrate that you've taken the time to learn about their industry (rather than blasting out an identical message to everyone on your list).
4. How to take advantage of industry news
You've warmed a lead up with your industry-specific conversations and communications. Now you can continue to nurture that lead by sharing value-added Industry Intelligence, further setting your organization apart from competitors. One simple way to showcase your ability to add value to the burgeoning relationship is by sharing timely, relevant industry news. And Vertical IQ makes that simple too.
Every Industry Profile includes a News section, where you will find industry articles from reputable sources. These are not only an ideal way to keep yourself updated on the latest happenings within prospects' industries, they also are great to print and share with prospects via mail or email. Completing this simple touchpoint a few times a month lets the prospect know you are thinking about ways to help their business and it keeps your organization top of mind for them.
Vertical IQ just made the News even more powerful by incorporating Nexis Newsdesk™. Here, Vertical IQ subscribers can access additional highly respected trade journals and proprietary industry articles — sources that are typically paywalled — in order to stay on top of the latest news.
Loading the pipeline with hot leads
For sales development representatives, it's all about shepherding leads through the pipeline! But to do that in today's highly customized world, you have to find ways to stand out from the crowd.
Effective use of Industry Intelligence using the "how to's" above can help you:
Identify better qualified prospects
Learn about the nuances of your prospect's industry
Provide prospects with ideas about solutions to meet their unique challenges and opportunities
Ask questions that are specific to the prospect's industry
Incorporate industry lingo into your conversations and correspondence with the prospect
Continuously nurture the lead and provide value by sharing relevant news content
By incorporating these techniques into your sales development processes, your sales team will soon have a pipeline full of sales-qualified leads who are ready to close! It's easy to get started. Just visit Vertical IQ to learn more about our various Industry Intelligence options.
Photo credit: Ketut Subiyanto from Pexels