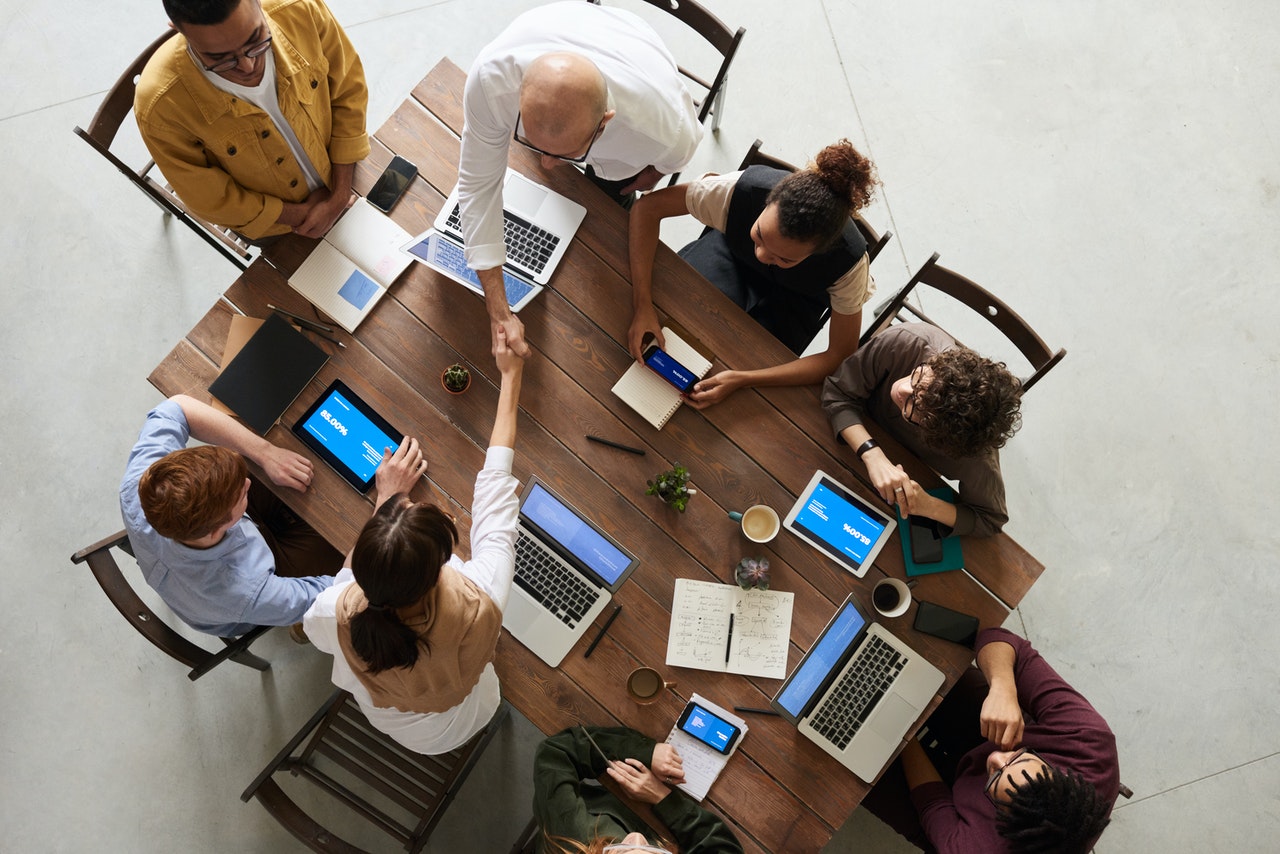 It was such a thrill to be able to attend the recent Forrester B2B Summit North America in Austin, Texas, in person! This annual conference for B2B marketing, sales, and product leaders focuses on the latest research, models, and frameworks to engender winning strategies and successful alignment. Forrester did a fantastic job of engaging attendees with mobile apps, events, participation reminders, and co-led sessions.
One of the themes of the Forrester B2B Summit was around the importance of implementing a B2B strategy for your company – what they referred to as a "partner ecosystem." Put another way, you can't just be focused on a single niche and still partner effectively within your broader ecosystem. You need to find ways to transfer your institutional knowledge into other areas, which in turn makes mutually beneficial partnerships easier.
One of the sessions I attended was led by Forrester Analyst and Research Director, Maria Chien. She discussed the rise of online marketplaces as a partner ecosystem strategy that has the potential to create better sales returns than a direct or indirect selling strategy. If you haven't revisited your marketplace strategy recently, it may be time to revisit and see what is currently trending!
The new marketplace is online
Generally speaking, online marketplaces are a way to connect buyers and sellers. You might think of it as the online version of the bustling markets found in many cities around the world, or even your local farmer's market.
Early versions of the online marketplace targeting consumers include sites like Ebay and Craigslist. More recently, popular sites like Expedia, Uber, and Upwork would also fall under the online consumer marketplace category.
There are also B2B online marketplaces, which help businesses partner with other businesses to procure value-added products and services, boosting the visibility of mutually beneficial companies. B2B marketplaces are gaining popularity, especially within the technology space.
Developing an online marketplace strategy is a prime example of the partner ecosystem concept touted by Forrester, and for some companies, it truly can be a better approach than their own current sales strategy!
For the sponsor of the B2B marketplace, they are offering a helpful service to their clients and prospects, giving rather than taking. Sharing is caring, after all!
The sponsor organization's clients or partners who participate as "vendors" in the marketplace gain exposure and access to new targeted leads in verticals they may not have even considered.
For prospective buyers within the online marketplace, they find a curated set of potential partner organizations who offer products and services that can add value to the buyer's business.
B2B marketplace leaders
There are a few companies that I personally am familiar with that are doing a really great job with their online B2B marketplace strategy – and I'm sure there are others as well.
First, Highspot, a popular sales enablement platform, has developed Highspot Marketplace, their customized B2B marketplace. On it, you will find links to numerous organizations with service offerings that complement Highspot's own – companies that provide sales training, marketing, hiring services, and much more. Some of the marketplace content is complimentary while certain offerings are premium (paid) content.
Another company that is focused on partner ecosystems via a B2B marketplace is Crossbeam. Crossbeam touts themselves as "like LinkedIn for partnerships." Their Integration Marketplace offers a forum for those promoting their technology-based products and services as well as those seeking to partner with them.
Crossbeam also sends me relevant, insightful articles that talk about how to build and be a better partner organization. I truly appreciate that the Crossbeam organization is focused on "giving" rather than "taking." I've barely even scratched the surface of what I can do with their tool, but I trust them because they have taken the time to know my business.
Proven partnerships
Many times we are drawn in our personal relationships to those who bring out the best in us (and we usually want to reciprocate that when we can). Iron sharpens iron. Similarly, these relationships formed by partner ecosystems (like B2B marketplaces) allow businesses to mutually benefit from one another's expertise. But I would argue that the real key to these relationships' success is that both organizations must have a great product but also must be easy to work with.
As the head of strategic partnerships here at Vertical IQ, an integral part of my job is to ensure we as an organization are easy for our partners to collaborate with. In fact, it is a primary element of our company's sales strategy. If we don't make it nearly effortless to work with us, then we're simply not that helpful.
We are fortunate to have established numerous mutually beneficial partnerships here at Vertical IQ. Some of the partnerships in our ecosystem enable us to offer more robust content to our users. Others are integration partnerships where our Industry Intelligence complements the insights or tools found on other companies' platforms.
In either case, if our products and services provide value on the front end, and we make them accessible and easy to use, it will translate into value proposition delivery by our customers to their customers.
Industry Intelligence made easy
As we all know, not all organizations are the same; their needs vary based on their product offering, their business model, their sales strategy, and more. While each company may know who they should connect with and what their messaging should be to boost sales, some struggle with the why – why someone should choose their company over the competition. This is where Industry Intelligence from Vertical IQ can become an essential element within your company's partner ecosystem.
Industry Intelligence enables businesses to add personalization and value to their client and prospect relationships, opening the door to tailored conversations and helping them win trust by solving real business problems. And when you partner with Vertical IQ, we strive to make it easy, using our API to embed Industry Intelligence in the platforms where your sales professionals are doing their work.
Add industry insights into a PowerPoint deck with a click. Effortlessly insert industry data into a form or application. Incorporate industry news into a prospect email cadence. Vertical IQ has the ability to create all of these integrations within your company's systems and platforms so your sales team is equipped with the right data at the right time in the right place. Easy for you, and beneficial to your clients and prospects – a partnership where everyone wins!
Let's talk about how Vertical IQ can help personalize your sales process and win the trust of your clients and prospects. Contact us today to learn more!
Photo credit: fauxels via Pexels