By Guest Blogger Cam Saucier, Product Manager, U.S. Financial Institutions at S&P Global Market Intelligence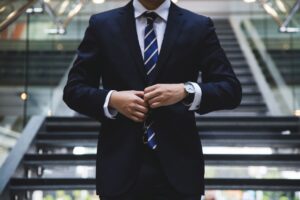 The COVID-19 pandemic ravaged U.S. small businesses and their owners. The lenders who serve them were also challenged in ways not seen since the Great Recession.  
In April 2020, bankers had to navigate a new $522 billion government loan program with limited guidance, while also employing stricter underwriting standards. 
Those who persevered found success in a basic banking principle: To connect best with customers, you need to understand their unique circumstances. These lenders understood not just the general economic hardships faced by U.S. small businesses, but their industry-specific challenges.
Market Intelligence recently announced a strategic collaboration with Vertical IQ. This collaboration will help clients find valuable prospecting opportunities with our Commercial Prospecting solution and improve their outreach outcomes with Vertical IQ's Industry Intelligence. 
We are thrilled to be working with Vertical IQ and leveraging their unique expertise with industry insight and local/regional business economies," said Jimmy Pittenger, Senior Director of Financial Institutions at S&P Global Market Intelligence.
Combining business data with industry insights
The Commercial Prospecting solution, one of Market Intelligence's primary products for U.S. commercial banks, helps lenders discover new commercial real estate (CRE) or commercial & industrial (C&I) lending opportunities. Commercial Prospecting combines the power of three data sets:
>> 25 million+ U.S. commercial properties and loan records

>> 15 million+ mostly private U.S. business listings

>> 70 million+ UCC filings in the majority of U.S. states
By matching these data sets together, we show not only commercial mortgage or lien records, but detailed demographic information about the obligors, which facilitates outreach. 
This solution excels at helping lenders find lending opportunities within their centers of influence. Until now, however, the product couldn't provide detailed insights about small business industries. 
With the addition of Vertical IQ Industry Intelligence to Market Intelligence's prospecting reports, clients can now access detailed insights about small business industries. These insights can simplify a lender's rapport-building process with customers. We've matched over 75% of S&P Global's 15 million business listings to Vertical IQ's industry reports, according to our internal analysis.  
Through single-sign-on (SSO), we've created a seamless workflow for Market Intelligence clients to navigate between the Market Intelligence platform and Vertical IQ. Lenders can view industry reports associated with business or mortgage opportunities without having to constantly sign into different platforms. 
The entire solution is housed within Market Intelligence's Screener application, a powerful filter that helps users search for data. The application has a save feature for search criteria and an export button for users that want to save Vertical IQ report links in Excel.  
Forming a strategic collaboration 
From the inception, both companies saw the mutual benefits of working together. Market Intelligence was lacking the deep industry data found in Vertical IQ's industry reports and our clients were interested in more robust data. The strategic collaboration with Vertical IQ was a quick and efficient way to bring value to these clients within a short development cycle.
In 2021, Market Intelligence will be looking for additional ways to showcase Vertical IQ data and expand our strategic collaboration. When it comes to industry data, you can never have enough.
——
Footnote:
Image credit: Hunters Race, Unsplash