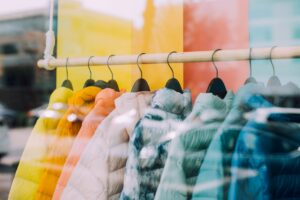 The U.S. Census Bureau recently released their January 2021 Advance Monthly Sales for Retail and Food Services report this past week. Adjusted for seasonal variation, January sales totaled $568.2 billion, representing a 5.3 percent increase over December's revised numbers ($539.7 billion).
Perhaps more noteworthy, however, is the fact that January's total was 7.4 percent above January 2020. On top of this, for the three-month period of November 2020 through January 2021, total sales were up 4.6 percent versus year ago. Could these numbers be harbingers of overall economic improvements? Let's take a closer look at some of the data…
Good month-over-month news
Across the board, the retail and food sales numbers for January 2021 were higher than in December 2020. Among the biggest movers were furniture and home furnishing stores, which were up 12 percent, electronics and appliance stores, which saw a 14.7 percent increase, and department stores, which had a whopping 23 percent increase in month-over-month sales.
A few other areas to highlight:
Retail trade
Looking at the adjusted numbers for overall retail trade, January sales were up 5.1 percent from December 2020, from $488.58 million to $513.58 million. Comparing year-over year numbers, the news is also positive. Retail sales in January were up an impressive 10.8 percent versus year ago ($463.41 million).
Non-store retailers
It seems that Americans continue to be enthusiastic online shoppers. Non-store retailer sales — i.e., online sales — were up 28.7 percent year-over-year, increasing from $68.3 million in January 2020 to $87.9 million in January of this year.
But even after the busy online shopping holiday season, this sector's sales have continued to increase, rising 11 percent between December 2020 ($79.2 million) and January 2021.
Sporting goods, hobby, musical instrument, and bookstores
Looks like Americans are still eager to spend money on their pastimes amid the pandemic. For January 2021, sales at sporting goods, hobby, musical instrument, and bookstores were up an impressive 22.5 percent year-over-year to $8.17 million, compared to $6.7 million in January 2020. They were also up 8 percent over December 2020 ($7.6 million).
Some industries better than others year-over-year
Looking at January 2021 versus January 2020 reveals a somewhat more mixed picture.
In addition to the sectors mentioned above, sales in several industries increased markedly, such as building material and garden equipment supplies dealers, which were up 19 percent, from $33.67 million in January 2020 to $40.1 million in January of this year.
Other industries, while doing better month-over-month December 2020 to January 2021, are lagging behind when compared to sales in January of last year.
Department stores: Down 3 percent versus January 2020
Electronic and appliances stores: Down 3.5 percent year-over-year for January
Gasoline stations: Down 7.8 percent as compared to January 2020
Clothing and clothing accessories stores: Down 11.1 percent for January versus last year
Food services and drinking places: Down 16 percent as compared to January 2020's numbers
Improving slowly but surely
Overall, January was a good month for businesses in the retail and food services sector with all industry segments showing growth versus December 2020's sales figures. While the news was somewhat mixed when looking at January 2021 versus 2020 numbers, the overall picture for the food and retail sector looks promising. Here's hoping this upward trend continues!
You can learn more about how these and other industries have been impacted by COVID-19 by visiting our free COVID-19 webpage.
Image credit: Jordan Nix, Unsplash