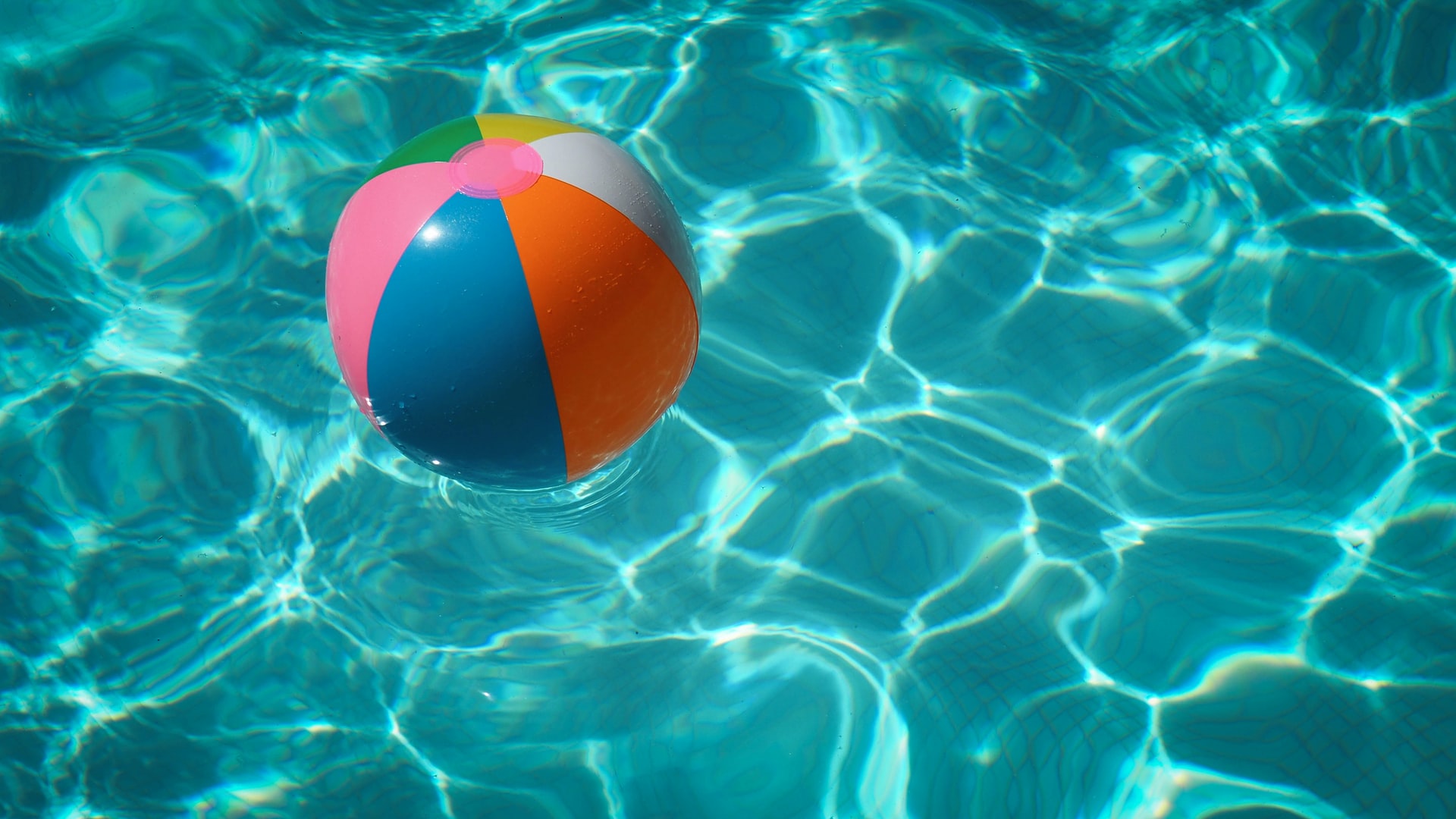 Who would have guessed that, in addition to toilet paper and hand sanitizer, swimming pools, spas, and pool supplies would be hot commodities during the pandemic?
PoolCentral.com saw above-ground sales increase 250 to 300 percent versus year-ago, starting in May 2020. The company reported a complete sell-out of pools within two hours of posting availability online. Want a hot tub? You're in for a 6- to 10-month wait. For in-ground pool installation, waiting lists already reach well into 2022.
And then there is the demand for the necessary products that come with pool and hot tub ownership. There is a shortage of chlorine products caused by the pandemic-related increase in swimming pool sales, but also due to a fire that destroyed a Louisiana factory which accounted for about 80 percent of the country's supply. Industry experts say that a bucket of chlorine could cost about $200 more than it did in 2020.
With all of this in mind, let's dive in and take a closer look at swimming pool and spa retailers.
The big-picture of swimming pool and spa retailers' operations
The 10,000 swimming pool and spa retailers in the U.S. sell above-ground and in-ground pools, hot tubs, and related equipment, supplies, and merchandise, and generate approximately $5 billion in annual revenue.
Other merchandise categories include backyard and patio furniture, grills, and saunas. Firms may also offer pool and hot tub maintenance, repair, construction, or renovation services.
The average swimming pool and spa retailer employs 32 workers and generates about $500,000 in annual revenue.
The industry is highly fragmented and dominated by independent operators and franchisees that operate within a limited geographical market.
About 8 percent of U.S. households have a backyard swimming pool (in- or above-ground), according to PK Data.
Demand for pool and spa supplies is highly seasonal and dependent on climate and weather conditions in a particular geographical area.
Top trends for swimming pool and spa retailers
Slow Recovery for Pools
Strong economic conditions and U.S. real estate markets are boosting growth for new installations and sales for swimming pool retailers. In 2017, new inground residential pool construction experienced its first double-digit growth in over 30 years, according to PK Data. In 2020, sales of in-ground pools jumped 24 percent with above-ground pools up 20 percent. Annual new pool installations stand at an estimated 50,000 to 60,000, still far short of peak volume of 180,000 installation per year in the mid-2000s.
Housing Gains Ground
Growth in the residential housing market is gaining, a data point closely tied to demand for new pool installations. Growth for starts of single-family homes increased 9.4 percent in 2016, 8.6 percent in 2017, 3.2 percent in 2018, 1.4 percent in 2019, and a whopping 11.5 percent in 2020. The luxury housing market skyrocketed in 2020, according to Redfin, boosting demand for high-end pools.
Hot Tub Sales Slow
Due to healthier economic conditions, the spa industry is growing its sales. Sales of hot tubs increased 6 percent in 2018, marking a sixth consecutive year of growth, but declined 9 percent in 2019. The number of older spas taken out of services is outpacing the number sold, which results in a smaller customer base. Sales of swim spas and imported hot tubs are a small but growing influence on the U.S. market.
Energy Efficiency
Interest in cost-savings and energy conservation has encouraged pool owners to investigate more efficient pool pumps and heaters. Variable speed pumps run at low levels during the filter cycle and high levels when the pool is in use, allowing owners to save hundreds of dollars annually on electricity bills. LED pool lighting also allows owners to save energy.
Risks to the swimming pool and spa industry to consider
Vulnerable to economic and construction trends: Demand for swimming pool supplies, above ground pools, hot tubs, and related products is highly dependent on changes in economic conditions and the associated effect on the construction market. Similar to the real estate market, the pool and spa retail industry has been slow to recover from the last recession.
Competition from alternative sources: Swimming pool and spa retailers face competition from a variety of formidable sources, including mass merchandisers, Internet retailers, pool contractors, and DIY customers. In some cases, customers take advantage of free water testing services at pool supply retailers, only to purchase chemicals at a mass merchandiser or Internet site for less.
Seasonal demand: Demand for pool and spa supplies is highly seasonal and dependent on climate and weather conditions in a particular geographical area. Pool use peaks during warm weather months. Higher usage and weather extremes (heavy rain, intense heat) affect water balance and drive the need for chemicals, services, and related products.
Hot tub aftermarket: Hot tub retailers face additional competition from used units sold in the aftermarket. Ownership dynamics work against the industry: Almost 40 percent of all hot tubs are resold or given away, according to PK Data. The average ownership tenure for a hot tub is 7.5 years.
Salt chlorinators: Salt chlorine generators virtually eliminate or greatly reduce the need for added chlorine, one of the top selling items at pool supply retailers. Salt chorine is also easier on swimmer's eyes, hair, and bathing suits, and pool owners that switch to salt chlorine generators can save hundreds of dollars annually on chemicals.
Evolving technology: The pool and spa industry is evolving as equipment manufacturers leverage advances in technology to offer better products like pool control systems that link to the Internet. Staying current with the latest technology is challenge and requires ongoing education for sales staff and service providers.
Water shortages: Droughts in some states have created water shortages and led local governments and zoning boards to withhold permits for new pools until drought conditions end. Drought-related regulation can limit new pool construction and effectively hinder demand for related equipment, supplies, and services.
Staff management: Due to the highly seasonal nature of the swimming pool supply industry, managing labor costs can be a challenge. Unable to afford a full staff during the off-season, many small, independent retailers are forced to significantly increase staff and employ temporary workers during the summer to accommodate surges in demand.
Want this kind of in-depth analysis on hundreds of other industries?
Vertical IQ's Industry Profiles cover more than 90 percent of the businesses that comprise the U.S. economy, and we are continuously adding new industries.
All of the industry information in this post came directly from the Vertical IQ Industry Profile on Swimming Pool and Spa Retailers. Reviewing this profile, or even doing a quick five-minute review of the industry's Call Prep Sheet, gives you valuable insights into your prospect within this niche — their opportunities as well as the issues that may be keeping them up at night.
Ready to get started? Contact us today for more information or a demo!
Image credit: Raphael Biscaldi, Unsplash