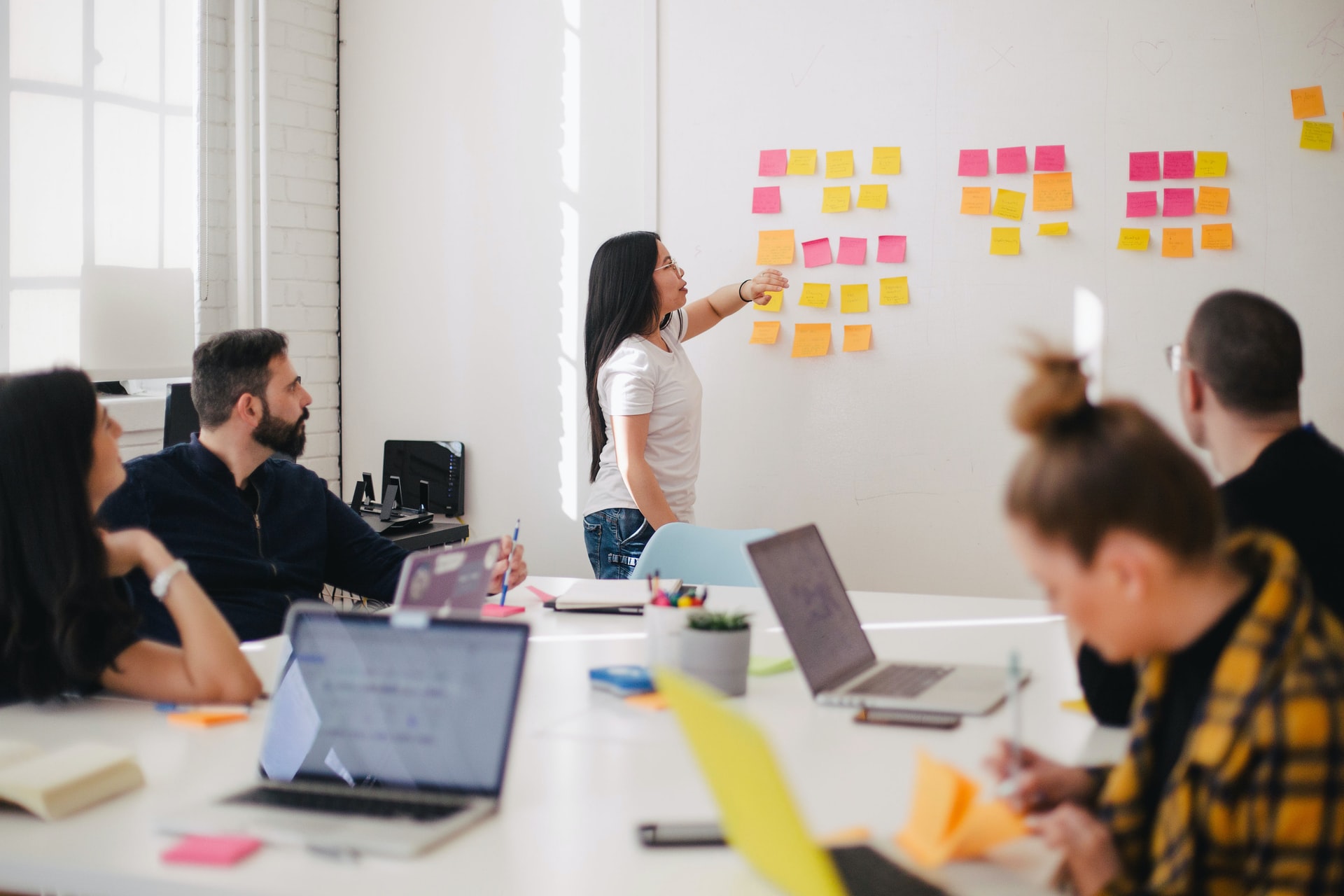 As a marketing professional, you are involved in strategy and tactics at every turn during the buyer's journey. You are charged with supporting front-line salespeople by creating communication deliverables that make their job simpler as they help clients and prospects navigate the phases of the sales cycle.
But in today's world, clients' and prospects' expectations have taken a sharp turn from their predecessors'. No longer can you produce generic marketing materials that pitch products and expect them to hit the mark. You have to up your game! Create collateral that is personalized, targeted, and speaks to the business owner's unique situation.
Sound daunting? It doesn't have to be when you use Industry Intelligence. Whether your company calls on a wide array of industries or focuses on a select few, incorporating Industry Intelligence into your marketing efforts will pay dividends.
Here are some ways to start integrating Industry Intelligence into your marketing in each phase of the buyer's journey.
>> Related: See Vertical IQ in action all along your buyer's journey
Build industry-specific prospect outreach campaigns, collateral, and content
Cold calling can send chills up the spine of even seasoned salespeople, but incorporating Industry Intelligence can help quickly warm up the audience by speaking the prospect's language.
During the Awareness Phase of the buyer's journey, today's sales and marketing approach should focus on building credibility with the business owner-prospect. That means using Industry Intelligence to prepare for calls, ask better questions, and understand prospects' challenges and opportunities. The ultimate goal is to offer the prospect a unique solution during the Consideration Phase — one that's a bit different from your competitors'. The marketing collateral the sales team is sharing should reflect this differentiated approach.
So, select an industry vertical to target with a marketing campaign, and help build awareness with industry-focused conversations and communications. Then, as the prospect considers their options, focus your marketing communications on trends within that industry and the tailored products or services your company brings to the table to address those trends.
Create industry-specific brochures or sales slicks. Share a current industry article as a valuable meeting follow-up or touchpoint. Craft presentations or emails that connect the dots between a trend within the prospect's niche, a common industry challenge, or a stated business goal, and your value-added solution. All of this will boost your company's profile and credibility during the Awareness and Consideration Phases.
Improve your company's online presence
Before a prospect makes a choice about who to partner with, odds are, they are going to do some Googling. Just as you would do when making a buying decision, they are going to check out your company website and peruse your social media accounts (not to mention take a peek at your customer reviews). That's why, during the Decision Phase of the buyer's journey, it's important to have Industry Intelligence incorporated into your online presence.
This goes back to speaking the language of your client or prospect, while embracing more modern marketing mediums. Industry-focused online resources — whether that be whitepapers, ebooks, blog posts, or even customer persona-specific website pages — not only drive search traffic to your website to generate new leads, they also make for great conversation pieces to nurture prospects who are in the Decision Phase.
Such industry-focused online marketing resources are an effective way to showcase your in-depth understanding of the prospect's niche, encouraging them to pull the trigger on the deal. P.S., They are also ideal for social media posts.
Provide value-added insights and data that benefits the client
Your sales team has sealed the deal, thanks to your outstanding industry-focused content, but you know the marketer's job isn't over yet. During the Adoption Phase of the buyer's journey, your audience simply grows to include not just the decision-makers but also the rest of their team. To get buy-in from those who weren't necessarily at the table, you will need to communicate the reasoning behind implementing your company's solution and demonstrate the strategic value.
Industry Intelligence makes it easy to move forward and earn the trust of the client's extended team. Craft educational materials that incorporate pain points and how your company solves them. Share industry datapoints, like financial comparisons or benchmarks, to showcase how your product drives results or gives the client a competitive advantage.
To take the buyer's journey into the Loyalty Phase and eventually the Advocacy Phase, Industry Intelligence is also the key. Not only can you share Quarterly Updates and timely industry news articles, your marketing team can help your client better-understand their clients. By providing the client with Industry Intelligence on the industries they call on or that supply them, you are truly upping the ante on the relationship, boosting your company's status as a trusted advisor.
This is next-level marketing when you have created a situation where the client is eager to advocate for you, referring their partners or colleagues to your company!
>> Free eBook: Deliver Value at Every Turn: Industry Intelligence Across the Buyer's Journey
Perpetuate the buyer's journey cycle by identifying new markets
Not only can marketing teams help bring in new business, nurturing prospects/clients through the buyer's journey by effectively using Industry Intelligence, they also can identify new markets to target, new places to sell, or new regions to go after (as well as ones to potentially exit).
All companies have clients or niches that either have plateaued or the circumstances have changed — sometimes for the better and sometimes not. Industry Intelligence helps the marketing team advise leadership on how to strategically prioritize your company's client mix — elevating your profile within the company in the process. Use Industry Intelligence to analyze industry trend lines and study local economic data to gather the insights needed to properly allocate your company's resources to ensure the buyer's journey cycle continues unabated.
The key ingredient to your company's secret sauce
You have the power to take your marketing strategy and tactics to the next level, moving beyond pitching product or pricing. When you use Industry Intelligence during each phase of the buyer's journey to better-understand your prospect's or client's industry, you help your sales team create an environment that is ripe for growth.
Want to learn more about how your marketing team can effectively incorporate Industry Intelligence into the buyer's journey? Contact us today for a free demo!
Image credit:  Leon via Unsplash