Vertical IQ's Industry Intelligence Summer Concert Blog Series continues to come in hot with great tunes from the past and present! And our team's favorite songs are not only fun to listen to, they may just help demystify Industry Intelligence. Join us for tips on the value of Industry Intelligence, discover some new musical artists, and reminisce on the classics!

Related: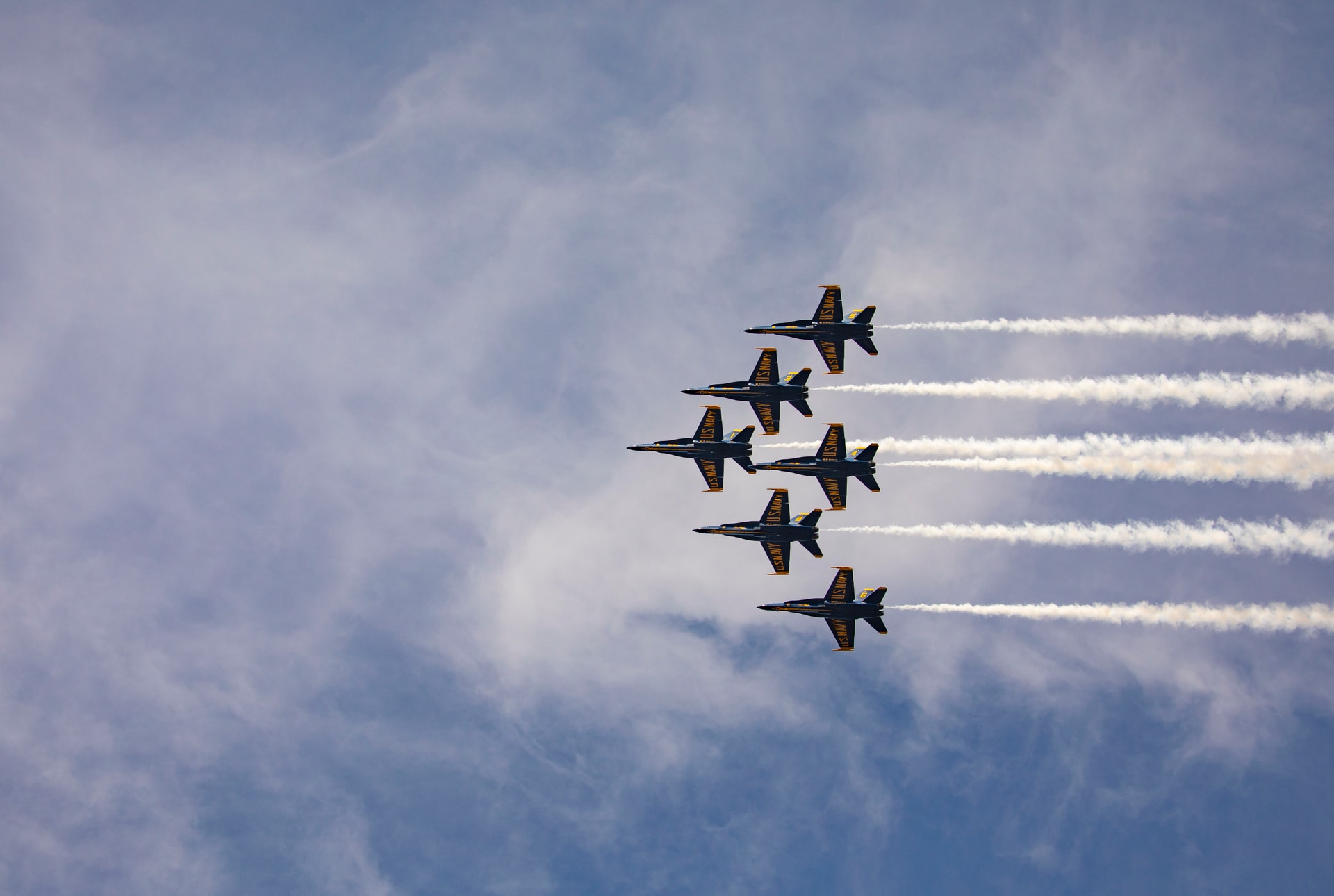 I have to tell you: I wasn't exactly excited about going to see the new Top Gun: Maverick movie. Growing up, I'd had to sit through the original Top Gun more times than I can count since it is one of my dad's favorites. So, when the new version came out, you can bet he was eager to go see it — and drag me along with him.
Well, I guess Dad gets to have the last laugh because I absolutely loved the new version, and it gave me a whole new appreciation for the original too! Plus, I'm now borderline obsessed with the new movie's popular theme song, I Ain't Worried, by one of my favorite groups, OneRepublic. I have been playing it non-stop, to the amusement (or annoyance?) of my roommates. You can check out the video here.
Industry Intelligence turbocharges your "top guns"
I Ain't Worried is possibly the perfect carefree summer song to play in the car, windows down (or for your next game of beach football). It's all about living in the now and enjoying the moment. Part of the song goes:
No stressing, just obsessing with sealing the deal
I'll take it in and let it go
But I ain't worried 'bout it right now, right now
These lyrics got me thinking about something I commonly hear from Vertical IQ prospects: "We've got a good roster of top performers. They can carry the load without any help. Why make a change right now?"
These prospects are indeed focused on living in the present and "sealing the deal." With the confidence they have in their sales team's "top guns," they aren't worried about anything else right now. But I'd challenge these folks to look at the situation from a different angle…
What if you could help each of your best performers be even more efficient and effective? Or, what if your mid-level sales agents could close just 10 percent more business than they do today? Imagine the impact that uptick could have to your company's bottom line. Well, this is the potential power of incorporating Industry Intelligence into your processes.
When your team starts preparing for meetings and calls by doing their preparation using Industry Intelligence:
It saves them time and anxiety ("no stressing").
It enables them to have move effective, engaging conversations with their clients and prospects.
It allows them to personalize their communications and presentations with industry-specific content.
It gives them the necessary insights into the client or prospect's industry to provide better guidance and offer more tailored solutions.
It grants them access to shareable industry content like news, trends, and benchmark data that can be used as a value-added leave-behind or touchpoint.
Throttle up your sales processes
But here's the kicker: While you and your top performers "ain't worried 'bout it right now" and think you can continue to maintain the status quo and still "seal the deal," I'd caution that you may not be "top gun" for long. Competitors are hot on your tail, providing the personalized solutions with industry-focused insights that today's business owner craves. If you're not careful, the competition may just pass you by!
Luckily, incorporating Industry Intelligence into your processes is a lot simpler than flying a fighter jet, but it can definitely boost your sales to supersonic levels! When you use the Industry Intelligence found on Vertical IQ, you can help ensure your team is equipped to seal even more deals. Don't worry 'bout it!
>> Ready to fire up your sales engines and go full throttle toward more deals?  Contact us to learn more about the power of Industry Intelligence or view a list of the industries we cover.
Image credit: Stephen Leonardi via Unsplash