Vertical IQ's Industry Intelligence Summer Concert Blog Series is just getting warmed up with great songs from the past and present! These staff favorites will have you singing along while also helping to demystify Industry Intelligence. Join us for tips on the value of Industry Intelligence, discover some new musical artists, and reminisce on the classics!

Related: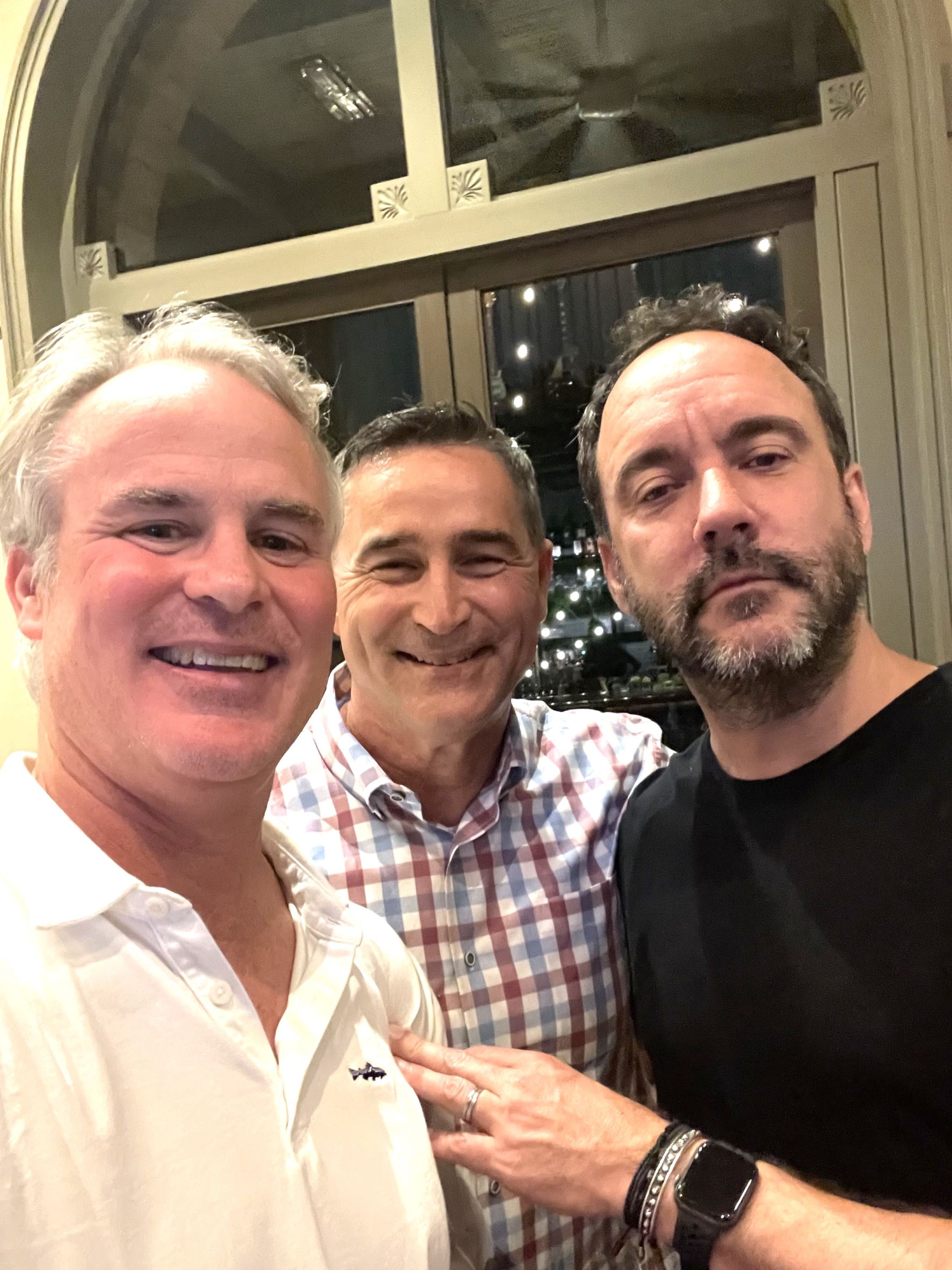 I had just landed in Dallas for a conference and was getting settled in my hotel room, when Bobby Martin, Vertical IQ's co-founder and CEO, texted me from the lobby. "You need to come down here to meet Dane Matthews!" I don't know a Dane Matthews, I thought; maybe it's someone I need to meet at the conference. But then it occurred to me: Does he mean DAVE Matthews?
Sure enough, I get down to the lobby bar and there's Bobby — chatting it up with none other than Dave Matthews, his lighting guy, Fenton, and some of our business partners from S&P Global. I jumped into the circle, taking in the scene and listening to the story Dave was sharing when he stops mid-sentence and very cordially says to me, "I'm sorry — I didn't introduce myself. I'm Dave Matthews."
Of COURSE you're Dave Matthews, I thought to myself! But the fact that he was humble and courteous enough to not presume that I would know that really made an impression on me. Both he and Fenton were both extremely personable as we chatted and laughed with them for half an hour or so that evening. What struck me even more was when I ran into Dave two more times over the course of my stay in Dallas, he remembered my name.
Now, I have to confess that while I was a big Dave Matthews Band (DMB) fan back in the '90s when they first came onto the scene, I haven't really followed their newer music. However, since meeting Dave and Fenton, I've renewed my DMB fan card for life because of how they were in that moment with me. Yes, Dave's music is outstanding, and he's incredibly talented, but knowing the person a little more really made an impact.
Bobby and I continue to communicate with Fenton, and he even arranged for us to get lounge passes and tickets to the band's recent concert in Raleigh!
Moving beyond "who" to "what"
This chance brush with fame got me thinking about the importance of building relationships and trust. Something we at Vertical IQ commonly hear from sales professionals is, "I don't need Industry Intelligence. I only need to know about the company or about the person I'm calling on." In other words, the "who." However, we know that only focusing on the "who" isn't enough. There is something missing from your sales intelligence unless you know what to say to nurture that relationship and create trust.
So, how can you make those kinds of connections with clients that inspire long-term relationships? Well, a crucial ingredient is knowing enough about the client's industry — the "what" — to have a personalized conversation. This, of course, brings to mind DMB's hit song, What Would You Say. Among the song's fun, quirky lyrics, there are some insightful words of wisdom on this topic: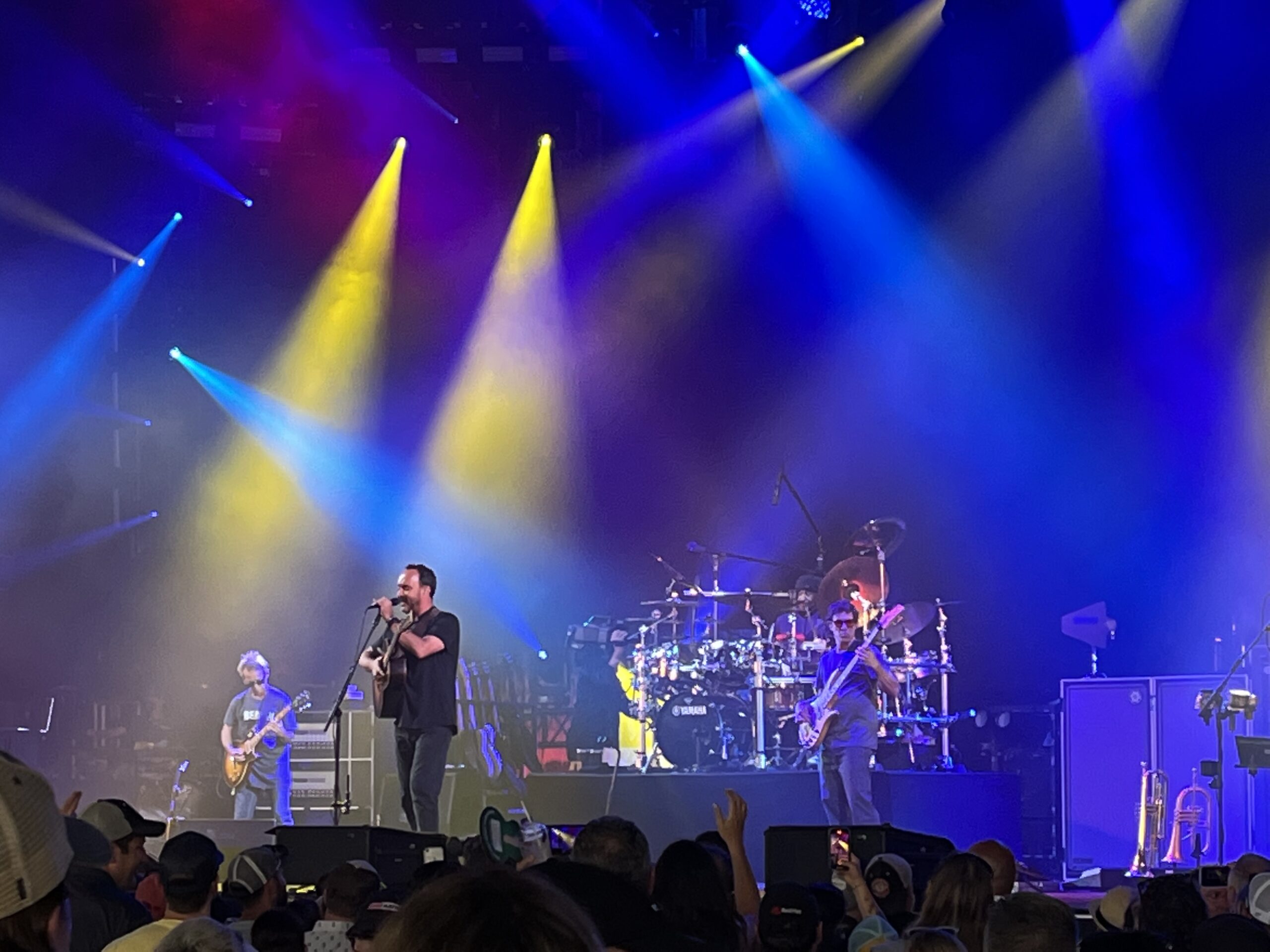 Knock, knock on the door
Who's it for, nobody in here
Look in the mirror my friend
I don't understand at best
I cannot speak for all the rest
In the morning rise, a lifetime's passed me by
What would you say
(Don't drop the big one)
If you a monkey on a string
(Don't cut my life line)
If you a doggie on a chain
(Don't bite the mailman)
What would you say
If you had a sales meeting and were short on call preparation time — or you only had time to talk about three things with a client or prospect — what would you say? Don't drop the big one: Let Industry Intelligence be your guide before you knock, knock on the door.
Partnering to create custom Industry Intelligence solutions
In my role as VP of Strategic Partnerships at Vertical IQ, I love helping partner organizations implement customized, strategic uses for our Industry Intelligence. These applications often yield the tailored solutions that companies need in order to speak to their own clients' "what," helping them quickly create meaningful connections and solidify their trusted advisor status.
Vertical IQ has done a terrific job of aligning itself with excellent partner organizations in support of our mutual customers. When we strategically provide timely and relevant industry insights inside those partner solutions, the combined offering becomes a true value add and one-stop shop for those shared customers.
Many times, partner organizations are looking to upskill employees with Industry Intelligence via in-house learning applications. These learning hubs can facilitate more efficient and effective calling strategies and drive better conversations. Further, those same organizations may seek to hyper-personalize their marketing and sales messaging with industry-focused content that resonates with their prospects — in their outbound calls, touchpoints, slide decks, and more.
In either scenario, we at Vertical IQ seek to understand our prospective partners' unique situation and meet them where they are with Industry Intelligence that is timely, useful, and insightful. These strategic alignments benefit our partners, our shared customers, and us, as together, we help sales professionals know exactly what to say in order to build credibility and trust.
>> Do you need help moving beyond the "who" and determining the "what"? If your company's product is about engagement and driving more meaningful conversations, OR if the work your company does is about engaging prospects, Vertical IQ might be your ideal solution. Contact us today to learn more about forming a strategic partnership with Vertical IQ.