The hits continue with Vertical IQ's Industry Intelligence Summer Concert Blog Series! We're sharing some of our favorite jams while also demystifying Industry Intelligence. So, join us for tips on the value of Industry Intelligence, discover some new musical artists, and reminisce on the classics!

Related: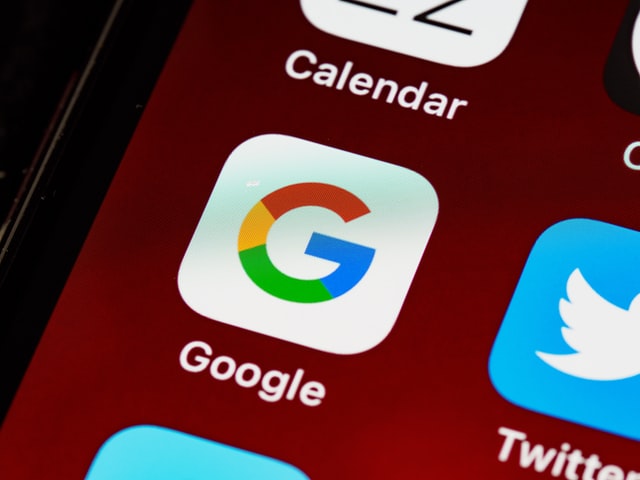 Relocating is difficult. There is so much that goes into it: landing that new job, making new connections, trying to figure out your finances in an inflated economy – it can all be a bit overwhelming.
Well, I have the new job part down (hello, Vertical IQ!), and I've gotten a head start on making connections. I've already begun to budget as well, accounting for the differences in living expenses going from Pittsburgh, Pennsylvania, to Raleigh, North Carolina. And an old friend – Google – offered me a huge assist in making that all possible:
"Hey Google, show me job postings in Raleigh."
"Hey Google, show me summer networking events in Raleigh."
"Hey Google, show me the income tax rate for North Carolina."
"Hey Google, show me rent prices in Raleigh."
As you can imagine, Google instantly provided me with each of these answers, some before I even clicked a link. I can't count the number of times I've relied on Google to get me the information I need. And just recently, I heard the catchy 2019 hit "Google It" by Crucial Beatz for the first time, which reinforces the idea that the titular, powerhouse internet search engine can answer all your questions and solve all your problems.
You can listen to it here! The chorus goes:
Come and do your research
If you wanna find something out
Tell them to keep looking
If ya' still don't know what you're talking 'bout
This is perhaps the most straightforward entry in our Summer Concert Blog Series, but it begs an important question nonetheless: What can't Google show or teach us?
Industry Intelligence and access to information
Have you ever tried to "come and do your research" on a topic or read an article online only to get your access blocked or restricted because of a gateway? I am willing to bet that's happened to all of us. But if you're a bank or a business trying to access research, data, and statistics to better understand your clients and prospects before you even attempt to communicate with them, this is a frustrating obstacle that inhibits your ability to make those connections.
Or, maybe you've faced a situation where you performed a search and got a million results. There is so much to choose from, and too much to wrap your head around. This plethora of information that comes up, all at once, can be quite overwhelming. This is especially true when you're looking for specificity, which is often elusive in the Google information marketplace.
This is where Vertical IQ and Industry Intelligence come into play. Yes, Google has a wealth of information that can answer almost any question you have, but there are some answers that require a deeper analysis or nuance. And often, a bank, business, or individual can't even access that analysis by performing a regular Google search, not only because of those gateways, but also because the quality of information they need just isn't there and won't show up in search results.
When utilizing Vertical IQ's Industry Intelligence platform, you can access:
Thousands of industry articles from prominent sources (that are typically gated) via the LexisNexis database
Specialized data covering over 97 percent of the industries that comprise the economy
Shareable content that you can use to initiate tailored conversations and "show" your clients your industry expertise
In-depth information about local economies and financial benchmarks for industries within that region
But perhaps most important, when you use the Industry Intelligence found on Vertical IQ, you'll find data and insights conveniently organized into separate profiles for each industry, so you don't suffer from information overload and can easily find the information you're looking for.
Having access to Industry Intelligence at the touch of a button, or in the Vertical IQ app, can be as simple as performing the good old Google search, yet substantially more effective!
Being informed isn't always enough
Google is great for quick searches and access to an infinite amount of simple, summarized information. You can spend five minutes searching for what you need and figuring out enough to develop a base knowledge, as I did with my relocation-related questions.
However, with the breadth of information available on Google comes the likelihood that someone else has better, more complete, or more up-to-date information than you do. Sure, you may have an idea of what your client or prospect's company does and who the big players are in their industry, but your competition might know the "why" and the "how" as well – why a certain industry risk could be of concern to a business owner, or how a particular trend is impacting their industry.
If your competition "kept looking if they didn't know what they were talking about," as Crucial Beatz would say, that one additional step could be the difference in a business owner's decision to purchase their services instead of yours. At Vertical IQ, we say, "Come and do your research, If you wanna find something out" because simply Googling it won't give you the timely, relevant, vetted Industry Intelligence that your clients and prospects crave.
>> Do you need help moving beyond the "who" and determining the "what"? If your company's product is about engagement and driving more meaningful conversations, OR if the work your company does is about engaging prospects, Vertical IQ might be your ideal solution. Contact us today to learn more about forming a strategic partnership with Vertical IQ.
Image credit: Brett Jordan, Unsplash