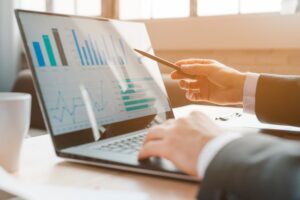 Happy International Credit Union Day (Oct. 20) to those who celebrate! Credit unions are an increasingly popular financial services option in the U.S. According to S&P Global Market Intelligence, in the decade from 2009 to 2019, U.S. credit unions' total assets have grown at a much higher rate — 76.7 percent — than traditional banks', which have grown at 42.4 percent. Growth in loans and leases was even greater in the last 10 years with credit unions compiling a 93 percent growth rate, versus banks' 44.5 percent growth.
Credit unions vs. banks
Credit unions operate in a similar way to banks with a few key distinctions:
Banks are for-profit institutions that are obligated to turn a profit for shareholders, whereas credit unions are non-profits.
Just about any person or company that wants to do business with a bank can become a customer, whereas credit unions have "members" who must meet set qualifications for membership.
Typically, to earn profits for shareholders, banks must charge higher fees and interest rates on loans than do credit unions.
Banks usually do offer a wider range of products and services than most credit unions; however, credit unions often are known for their more personalized customer service.
Credit unions' growing appetite for small businesses
While credit unions traditionally have been solely focused on working with their consumer members, a handful of credit unions are dipping their toe in the commercial space.
In my work with Vertical IQ's credit union clients and prospects, I enjoy hearing about the value and benefits they find in using Industry Intelligence for commercial prospecting, relationship management, credit analysis, risk management, and more. Here are a few of the insights I've heard in conversations with credit union employees:
From a credit union SVP
For this SVP, the goal is to develop a business strategy for growth. Enter Vertical IQ!
While their credit union does not currently have branch managers or others seeking out new business members, the plan is to teach the branch managers to proactively prospect. Using Industry Intelligence, they hope to see what opportunities there are in the market and then showcase the credit union's understanding of the commercial prospect's industry. They also anticipate using Industry Intelligence within their branch sales and marketing plan.
"Vertical IQ takes the bank relationship from being transactional to advisory," this SVP astutely observes. They say that Vertical IQ is a great educational tool, specifically calling out the value of the Call Prep Questions for initiating meaningful conversations.
From a credit union commercial lender and commercial officer
When it comes to industry research, these folks have relied heavily on Google searches. They want to begin incorporating actual Industry Intelligence and analysis into their risk management processes.
In particular, they love the information in the Credit Underwriting and Risk chapter of the Industry Profile; it's what they are most excited about using in their roles. They also really like the resources in the SalesKit. While it wasn't what they were originally looking for when they first considered Vertical IQ, they say the SalesKit is a key differentiator versus other industry research tools.
From a credit union commercial VP and VP of credit risk
The credit union these VPs work for is pulling together a new small business lending team. To this end, they note the value of incorporating information from the industry-focused Prep Sheets into their risk management system. They also lean on the information within the Call Prep Questions as part of their credit underwriting process.
From a credit union business services team member
As a Vertical IQ user from a previous job, this credit union employee knows the value of arming lenders with the right information and insights prior to meeting with clients. Their credit union has started focusing on growing their business membership and lending services portfolio.
They work with industries all across the board, primarily serving small businesses with less than $500 million in revenue. Because of this, the Industry Intelligence on Vertical IQ is a great fit to help them attain their commercial business growth goals.
An untapped market for credit unions
As you can see, more and more credit unions are looking to expand their reach into the commercial market. Tapping the Industry Intelligence found on Vertical IQ can be not only a timesaver for credit union employees, it also allows them to extend the personalized service and expertise they are known for to business owners.
>>Contact us today to learn more about how credit unions can begin to tap into the commercial market by incorporating Industry Intelligence into their processes.
Image credit: Pexels